Professional Plumbing and Rooter Services in Van Nuys
The Trusted Van Nuys Plumber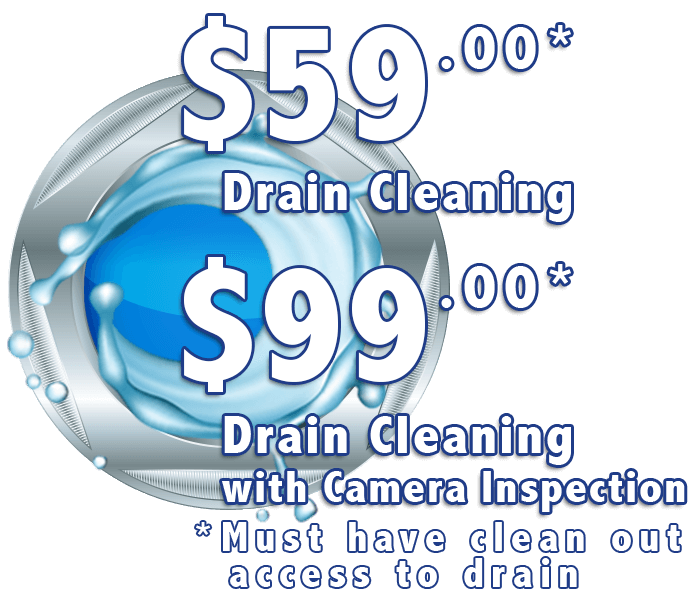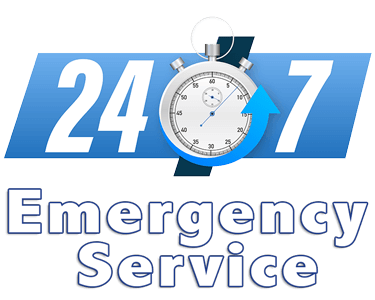 Best Plumbing Services in Van Nuys

Obviously, if the toilet clogs, you need a plumber, but not everyone is aware of the scope of plumbing services available. Who do you call if you need a garbage disposal repaired or have a gas leak? The answer is Make It Drain Plumbing & Rooter.
Plumbing services cover many different home repairs and installations, and our technicians are the best in Van Nuys.
Plumbing Services Done Right
Unfortunately, nobody really thinks about the full extent of plumbing services available since plumbers are only called when there is a clog or a leak. A fully licensed professional plumber can cover a wide variety of services, including:
Tankless Water Heater Installation
Although tankless water heaters have been around for nearly 100 years, they are just now becoming popular in the Van Nuys area. The ability to heat water on-demand is an impressive quality, and the fact they take up less space than regular tank water heaters makes them a favorite in homes with reduced space.
Our professionals can remove your old water heater and install a new tankless version almost anywhere in the house. We provide tankless water heater repair on all models and can give a run-down on why you should use a tankless unit instead of a tank-based water heater.
Dishwasher Installation
Dishwashers are one of those appliances that always work great until they don't. These machines are also inexpensive enough that they're typically cheaper to replace than repair.
If your dishwasher is making strange sounds, leaking, or just stopped working, give us a call. We can help determine the best size and model for your home and install it quickly, so you don't have to go too long without one of your favorite appliances.
Plumbing Installation
We perform the highest level of plumbing repair and installation. All of our technicians are up-to-date with the current building code and have trained rigorously with all plumbing types. If your pipes are leaking, broken, or you require pipe replacements, then contact us for expedient plumbing installation services.
Toilet Repair
Clogged toilets are only one reason to call a plumber. Our professional plumbers are efficient at repairing all types and models of toilets. You should contact us if you're having problems with:
A leaking toilet
A broken handle
Improper flushing
Smells coming from the toilet after sitting for long periods of time
Cracks
Anything else toilet-related
We can get there quickly and have the toilet repaired or replaced in an instant, so don't wait too long and allow the problem to get worse.
Faucet Repair
Faucets are simple fixtures, but they can break like any frequently used device. There are several types of faucets and unlimited styles, but our plumbers know them all. We can repair your wobbly handle, leaks from the faucet or under the sink, and even replace the entire unit if need be.
Garbage Disposal Repair
We never recommend anyone DIY a garbage disposal. The blades are very sharp and cut you easily. Our professional plumbers have the experience and the right tools to repair or replace garbage disposals safely.
Drain Cleaning
Think about it, all of the waste coming off dishes, your hands, or anything else you place under a faucet goes down the drain. It may disappear from sight, but it is not forgotten. You can hope it went out to the sewer, but really, you just don't know.
We have several types of tools, such as snakes, augers, and cameras that we can send into the drain to see what's causing the clog, sound, or odor. Don't take a chance dumping chemicals or sticking damaging objects into the drain. Call us first and let us do it right, so we don't have to come to fix a bigger problem later.
Leak Detection
Yes, a leak can be irritating. The constant dripping sound, increased water bill, and random pools of water are just the noticeable results of leaks. Water travels the path of least resistance, so if it finds a small hole to enter, it can cause damage where you can't see it.
Often, the wood under the sink is damaged the most, but once water penetrates the wood, gravity will force it to continue a downward movement. That means it can cause structural damage to the floors, walls, and even the basement.
Contact Make It Drain Plumbing & Rooter to find the cause of the leak and prevent further damage to your home.
Slab Leak Repair
Slab leaks are caused by broken pipes underneath your foundation slab. When water starts to build up under the concrete, it can move into the foundation and weaken it. It also makes water pockets under the concrete, which weaken the soil, and will eventually crack or collapse the concrete slabs.
Whether you believe there is a leak or the damage is already done, call us, and we'll send out a professional who can find the source of the problem and repair it.
Gas Leak Repair
Gas leaks are scary. They cause many health issues and create an unsafe environment. Any gas leaks should be repaired immediately. You may have a gas leak if:
There is a rotten egg smell
Your gas bill has increased
You hear a hissing sound near gas pipes
You see a damaged gas connection
Your appliances don't start properly
We are experienced with repairing and installing gas lines. If you notice any indicators that your gas lines may be compromised, give us a call, and we'll send someone out immediately.
Best Plumbing & Rooter Services in Van Nuys
Make It Drain Plumbing & Rooter is a local family-owned business in Van Nuys, CA. We offer free estimates and provide 24/7 emergency service to the community. Our team is bonded, insured, and has 20 years of experience in the industry. We pride ourselves on our excellent customer service, and our plumbers are always on time.
Call Make It Drain Plumbing & Rooter today and take advantage of our discounts and special deals.
Finally a Plumber
You Would Refer
to Your Mom
Trusted Since 2004