Leak Detection
Expert Water Leak Detection Services in Los Angeles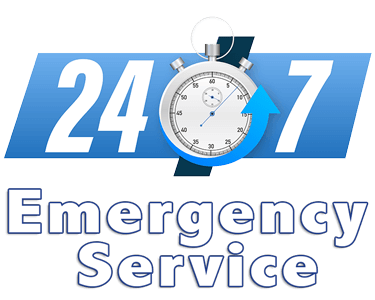 It's Crucial to Get the Help of a Leak Detection Plumber ASAP for Several Reasons
Early detection: Prevents extensive property damage, saving you time and money.
Expertise: Professionals accurately and quickly identify the source of a leak, minimizing disruption.
Water conservation: Promptly addressing leaks reduces water waste and lowers utility bills.
Proper repairs: A professional ensures the job is done correctly, avoiding further issues from improper fixes.

Health and safety: A professional plumber helps protect your home from potential mold and mildew growth caused by undetected leaks, safeguarding your family's health.
You Don't Want to be the One With a Leaky Pipe
It may seem like small problems, but they can lead to bigger issues in your home and cost you more than you think. In some conditions leaks can lead to poor water quality, stains walls, mold or severe flooding and water damage. That is why it is important to have a professional plumber like Make it Drain come out at the first signs of leaking water. We are a leading plumbing company known for providing consistently exceptional workmanship.
Signs You Have a Hidden Water Leak
If you suspect a hidden leak, it's important to act quickly before the problem gets worse
These are all signs that you may have a hidden water leak.
You're receiving very high water bills
The water meter won't stop running
You notice moldy odors
Damp or wet spots on walls, spots of the ceilings that are discolored and/or droopy
You notice a lot of water-loving bugs
There's unusual noises coming from your plumbing
If you notice any of these signs, call us immediately.
The Benefit of Hiring a Leak Detection Service
If you are thinking about trying to locate and fix your water leaks yourself, we strongly advise against it. Apart from being a challenging task, leak detection can also put you in danger, especially when the water leak turns out to be located near electrical outlets. We recommend enlisting the help of our professional technicians to safely handle your leaks.
Makes it easy – Professional leak detection has many advantages including:
Saving You Time – has the tools and experience to quickly identify, locate, size up a pipe leak at your home. We take out the guesswork or the need for laborious excavation that can result in time lost or money wasted on unnecessary work–saving you both time and money!
Getting Accurate Results – Our advanced technology eliminates any doubt with regard to location of leaks as well as their size–making it easy for us to recommend solutions guaranteed not only be effective but also cost-efficient.
Makes Your Water Bill Less – These results will help keep monthly water bills lower than they would have been had we never detected this problem early enough!
Sewer Line Leaks
Have you been hearing gurgling sounds every time you flush the toilet? If so, it's likely that your plumbing has a leak. Fortunately, Make it Drain Plumbing can help fix this problem too! We use video cameras to find out where in your sewer line the leaks are coming from and fixing them for good.
Here's a Few Warning Signs of a Possible Sewer Leak:
Every time water goes down, your toilet flushes or a sink begins to drip-drip there is an acrid smell
Multiple drippy faucets is another sign
Water is draining slowly throughout the home
A pipe dripping under the kitchen sink can be easy to spot but a slab leak often goes undetected because they are harder to detect without professional help. If you notice any of the signs mentioned in this article and want more information on what options may work best for your situation give us a call today!
We Detect Gas Leaks
Gas leakage is dangerous and can cause various problems. But don't worry! Knowing the warning signs of gas line leaks will help you get immediate assistance. Some of these signs include:
A strong, unpleasant smell that resembles rotten eggs
The pilot light on your stove blowing out
A repeatedly high bill for natural gas usage
A leaking gas line will make an unusual sound when getting close to it
Instead of orange gas flames your seeing blue gas flames
Main Water Line Leaks
Typically caused by corrosion, ground movement, or tree root intrusion, these leaks can lead to reduced water pressure, discolored water, and increased water bills. Prompt professional attention is crucial to prevent further damage and costly repairs.
Affordability
We are very competitive and always fair with our pricing, which is why we have been located and fixing leaks for over 20 years.
Reliability
You can trust our professional plumbers to handle any leak detection big or small. We are a licensed, insured, and bonded and trained for Leak Detection in Los Angeles, CA, offering industry-standard services that will exceed your expectations.
Professionalism
Years of experience in the sector coupled with recurrent training keeps our experts abreast with the evolving technology. We prioritize the unique needs of our customers to provide custom services tailored to your specifications.
Fast
We attend to water or gas leak appointments immediately, ensuring your property and family remain safe.
Call us today to enjoy our accurate and friendly estimates for your leak detection and repair needs in Los Angeles.
Get in touch with our plumbers. We are available 24/7 for Leak Detection service.
Over 150 5-Star Reviews & Counting Between Google & Yelp!
Finally a Plumber
You Would Refer
to Your Mom
Trusted Since 2004
Senior & Military
COUPON
10% Off
Redeem for Savings Today!
Cannot be combined with any other offer.