Commercial Plumber
Your Trusted Local Commercial Plumber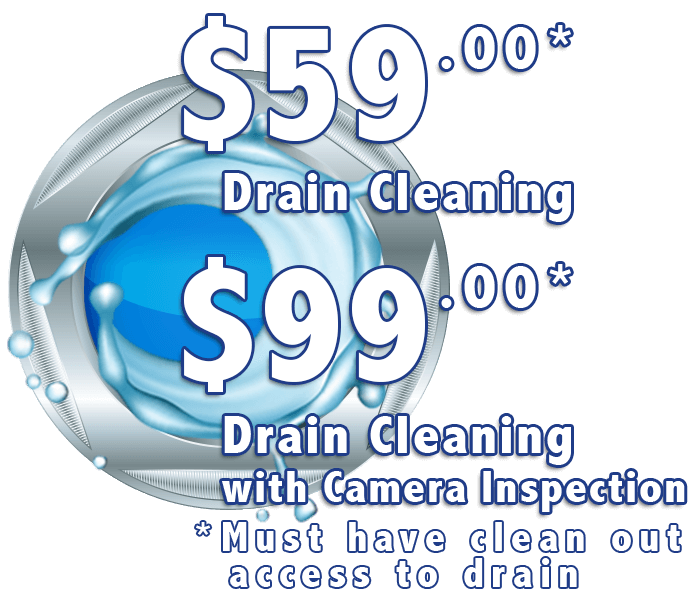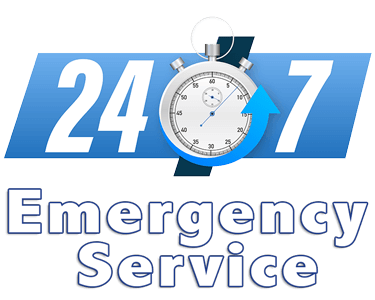 Signs You May Need a Visit From a Commercial Plumber
As a business owner or manager, it's important to be aware of the signs that your commercial plumbing system may need attention from a professional plumber. Some signs that you might need a commercial plumber include:
Water leaks: If you notice water stains on walls or ceilings, or if you hear the sound of running water when no faucets are turned on, it could indicate a water leak in the plumbing system.
Slow drains: If water is slow to drain from sinks, showers, or other fixtures, it could indicate a blockage in the drain or sewer line.
Foul odors: Are you smelling foul odors coming from drains or toilets, there could be problem with the sewer line or septic system.
Low water pressure: If the water pressure in your building is consistently low, it could indicate a problem with the water supply line or pressure regulator.
Strange sounds: If you hear gurgling or bubbling sounds coming from drains or toilets you could have a major issue with the plumbing.
It's crucial to contact a commercial plumber immediately if any of the above-mentioned signs are detected. Neglecting plumbing problems can result in severe issues and expensive repairs in the future. A professional plumber can identify the problem and perform the required repairs efficiently.
Common Types of Commercial Plumbing Services Include
Drain Cleaning & Repair
Commercial plumbers can clean and repair drains and sewer lines to prevent blockages and backups that can disrupt business operations.
Water Heater Repair & Installation
Commercial plumbers can repair or install water heaters to ensure that businesses have hot water for their employees and customers.
Gas Line Installation & Repair
Commercial plumbers can install and repair gas lines for businesses that require gas-powered appliances.
Pipe Installation & Repair
Commercial plumbers can install and repair water, gas, and sewer pipes in commercial buildings.
Backflow Prevention
Commercial plumbers can install and maintain backflow prevention devices to prevent contamination of the water supply.
Bathroom & Kitchen Fixture Installation
Commercial plumbers can install and repair fixtures such as sinks, toilets, and faucets in bathrooms and kitchens.
Water Leak Detection and Repair
Commercial plumbers can use advanced tools and techniques to detect and repair leaks in water supply lines and other plumbing systems.
Sewer Line Repair & Replacement
Commercial plumbers can repair or replace damaged sewer lines to prevent sewage backups and health hazards.
Water Pressure Regulation
Commercial plumbers can install and maintain water pressure regulators to ensure that the water pressure in a building is safe and consistent.
Grease Trap Cleaning
Commercial kitchens produce a lot of grease, which can clog up drains and cause problems. Commercial plumbers can clean and maintain grease traps to prevent backups and keep the plumbing system functioning properly.
Hydro Jetting
Hydro jetting is a powerful method of drain cleaning that uses high-pressure water to remove blockages and buildup in pipes.
Septic System Maintenance
Commercial plumbers can provide regular maintenance and repairs for septic systems, ensuring that they are functioning properly and complying with local regulations.
These are just a few examples of the many types of commercial plumbing services that a commercial plumber can provide.
We Believe we are a Great Commercial Plumbing Company for a Variety of Reasons, Including:
18 Years of experience providing plumbing services to businesses of all types and sizes, giving us an in-depth understanding of the unique plumbing needs of commercial properties.
Use of cutting-edge tools and technologies to identify and address plumbing problems promptly and efficiently, minimizing any disruption to our clients' business operations.
Commitment to offering competitive pricing and transparent communication throughout the entire process, ensuring that our clients know exactly what they are paying for and why.
Prioritization of exceptional customer service at every stage of the process, with our friendly and knowledgeable team always willing to go the extra mile to meet our clients' needs.
24/7 Emergency service
Overall, we believe these qualities make us the ideal choice for any business requiring commercial plumbing services.
Over 150 5-Star Reviews & Counting Between Google & Yelp!
Finally a Plumber
You Would Refer
to Your Mom
Trusted Since 2004
Senior & Military
COUPON
10% Off
Redeem for Savings Today!
Cannot be combined with any other offer.