Dishwasher Installation
Professional Dishwasher Installation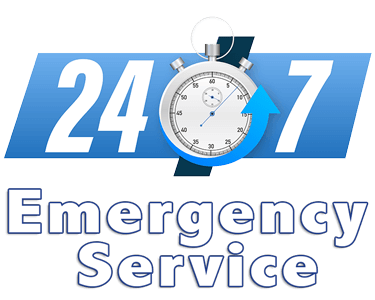 Getting a New Dishwasher, but you Don't Want the Hassle of Installing it
Are you looking for a professional drain cleaning company in Los Angeles? Our exceptional technicians are at your disposal around the clock to provide the help you need. Our licensed plumbing experts come with years of experience and skills.
We know how important your home is, and a dishwasher has numerous connections including one to your water line. We don't want any of our customers getting water damage from an unproperly attached water line or having their plumbing system ruined because they tried installing a dishwasher on their own. That's why we offer professional dishwasher installation services. To get an estimate call (800) 390-9614 today.
The Cost of Dishwasher Installation
Our team of experienced plumbers will provide a thorough estimate of what it will take to install your new dishwasher before they even start working on it, so, there are no surprises when the job is complete. And because we charge by the job instead of per hour, you know exactly how much this service will cost before we begin working.
We Handle All Makes And Models
With years of experience installing dishwashers of all kinds, you can count on the professional plumbers at Make It Drain Plumbing & Rooter to handle your next installation. We've worked with just about every kind of dishwasher out there, and we have extensive experience handling popular makes and models.
That experience lets us carry out your dishwasher installation quicker, cleaner, and with lasting reliability that you can count on. If you're searching "plumber near me" to find someone with the right skills to install your new dishwasher, you don't have to look any further than Make It Drain Plumbing & Rooter.
Get It Done Right The First Time
The idea of replacing your own dishwasher might not sound like too much of a stretch, but many homeowners quickly find themselves in over their heads once they actually make an attempt. Instead of taking on such a big job on your own, you should count on professional plumbing services from experienced plumbers.
The consequences of a faulty dishwasher installation can be incredibly serious, with the potential for extensive water damage. Even if the worst-case scenario doesn't happen, there are plenty of other good reasons to go with the trusted professionals at Make It Drain Plumbing & Rooter for your next dishwasher installation.
First of all, our experienced plumbers have the tools, knowledge, and skills to make relatively quick work of your dishwasher installation. They know what needs to go where and how to handle any particular quirks of your kitchen's setup. For all of your effort, you'll probably need to call in a professional, so you might as well start with one.
The next big thing to consider is how an amateur installation might affect your warranty. The simple fact of the matter is that many of the top dishwasher brands have strict conditions in their warranties requiring professional installation.
Even if your warranty doesn't have those terms, any potential damage due to faulty installation likely won't be covered. You shouldn't risk the long-term value of your brand-new dishwasher. Put your trust in the professionals at Make It Drain Plumbing & Rooting instead.
Of course, a professional installation is also the foundation you need to get the longest service life from your new dishwasher. Even minor mistakes can lead to problems over the course of years, potentially bringing your next dishwasher replacement that much closer. All in all, dishwasher installation is one task you should always defer to the pros.
Get Your Dishwasher Installation Started Today
With Make It Drain Plumbing & Rooter, you always get professional results and friendly service from a team of licensed professionals that's been handling jobs of all kinds for over 17 years. If you need an installation that you can really depend on for years to come, you've found the professionals to handle that job.
You can reach out to our team today to get a free quote on your dishwasher installation or any other plumbing needs here in Van Nuys and the Los Angeles area.
Over 150 5-Star Reviews & Counting Between Google & Yelp!
Finally a Plumber
You Would Refer
to Your Mom
Trusted Since 2004
Senior & Military
COUPON
10% Off
Redeem for Savings Today!
Cannot be combined with any other offer.