Garbage Disposal Repair
Quick Garbage Disposal Repair  & Installation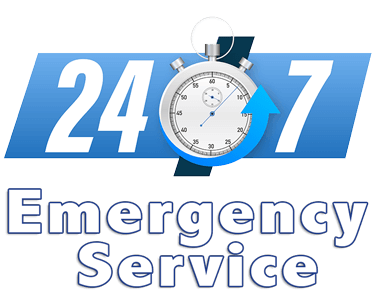 You've got a Clog in Your Kitchen Sink?
Garbage disposals are a vital part of your kitchen, but they can also be one of the most frustrating appliances to deal with. When you have a clog or debris in your garbage disposal, it's time to call Make It Drain Plumbing and Rooter.
We specialize in repairing all types of garbage disposals from any brand. Our team is available 24/7 for emergency service calls and will come out within an hour if needed. With our free estimate, we'll provide you with the best price possible for repair services that will leave your disposal running smoothly again!
Garbage Disposal Common Problems
We have the the experience to repair a wide range of garbage disposals, from continuous feed to batch feed disposals. Continuous feed disposals start disposing of waste whenever they are fed. Batch-feed models only start up when all elements are closed which is great for homes with children who might unintentionally open them while playing in the kitchen.
Some of the reasons garbage disposals may need repair:
Clogs and jams caused by excessive debris.
Loud noises during operation may indicate that something has been caught on your blades.
Leaks could mean there isn't enough water pressure coming from your pipes.
Power issues or other malfunctions-you should contact a professional immediately!
Emergency Garbage Disposal Repair
What could be more frustrating than finding out your garbage disposal is broken when you're fixing dinner?
Garbage disposals are a common household appliance, yet most homeowners don't know how to properly use them. Many people mistakenly believe that large food scraps and grease can be thrown into the garbage disposal without any negative consequences.
Garbage disposal problems? That's not a problem for us; we're professional plumbers and drain cleaners. Our experienced technicians will arrive shortly after your initial phone call, then determine the proper course of action to solve your plumbing woes in no time. We'll also give you advice on how to prevent garbage disposal problems in the future so that this doesn't happen again.
With an experienced team and emergency services 24/7, including garbage disposal repair or installation, rooter, and drain cleaning. We're happy to answer any of your questions about our garbage disposal repair service. Call (800) 390-9614 for a free estimate.
When Garbage Disposal Repair is not an Option,
There's Garbage Disposal Replacement
Sometimes it's better just to replace a system, rather than doing costly repairs that may not even work! With over 17 years of experience in the industry.
If you do need a new garbage disposal for your home, we can provide a great model and install it immediately. A brand-new system can offer higher functionality and efficiency than an older model, so it's worth considering even if a replacement seems expensive initially. Make it Drain Plumbing can guarantee satisfaction for any project involving garbage disposal replacement.
Garbage Disposal Repair Maintenance Tips
Some Tips include:
Never pour grease of any kind down your garbage disposal!
You can keep the blades sharp by grinding ice cubes.
To get rid of persistent smells in your kitchen sink (garlic and onion aromas are particularly smelly), grind lemon wedges in the disposal–they're potent enough that you won't need much for a quick clean-up.
Clean your garbage disposal monthly with vinegar + baking soda.
Kids will need some help with instruction & understanding of which objects are safe to throw down that drain.
Over 150 5-Star Reviews & Counting Between Google & Yelp!
Finally a Plumber
You Would Refer
to Your Mom
Trusted Since 2004
Senior & Military
COUPON
10% Off
Redeem for Savings Today!
Cannot be combined with any other offer.