Gas Leak Detection & Repair
The Experts in Gas Leak Detection & Repair Los Angeles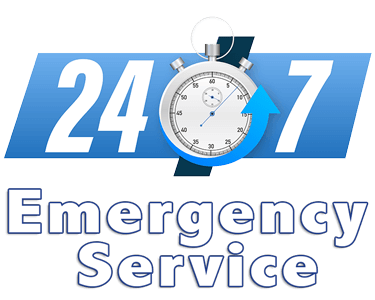 A Gas Leak is a Serious Plumbing Issue That can be Dangerous to Your Family and Home
Gas leaks are not only hazardous, but they also have the potential to cause property damage and even fires or explosions. When you call Make it Drain Plumbing & Rooter, we will quickly dispatch one of our team members to detect the source of the gas leak and repair it.
We want you to feel safe in your home again with peace of mind knowing that any potential danger has been eliminated from your life.
Call right now for more information on how we can help! (800) 390-9614
Gas Leak Detection
Detecting gas leaks is vital to ensuring the safety of your entire family. You should have sensors throughout the home, first and foremost, though you can detect a leak through smell in each room. A professional technician will examine every inch of your system–even finding hidden sources of leakage that may be impacting other areas like plumbing or electric wiring! Our team has years' worth experience with repairing any type of pipe issue quickly.
Signs of a Gas Leak
Gas leaks can be tricky to spot and identify. The most common signs are noticeable smell, dying or dead grass surrounding the gas line, as well as hissing sounds when near it – but there is no foolproof way to know for sure whether you have an issue with your home's pipes until either professionals come out for inspection or another leak occurs in close proximity.
Common Signs of a Gas Leak Include:
A strong smell, which smells like rotten eggs.
Dying or dead plants around your property near where you suspect there might be trouble with the pipes.
In some cases, you may even hear a hissing sound when near the gas pipes.

Hissing sounds from appliances like heaters and stoves that use natural gas.

People who have been exposed to gas leaks can suffer symptoms such as dizziness, nausea or fatigue which are all indications for high levels of CO2 in the air.
The Potential Dangers Of Gas Leaks
Gas leaks are an incredibly serious matter. That's why the team at Make It Drain Plumbing & Rooter provides a rapid response to any potential gas leaks. If your home has a gas leak, you can't afford to go another moment without addressing the issue with professional services. 
The familiar rotten-egg smell that indicates a gas leak isn't the gas itself. Gas suppliers take potential leaks so seriously that every bit of gas has an additional compound added to make it noticeable. In its unaltered state, natural gas is completely odorless and unnoticeable.
Using gas in your home when everything is installed correctly and maintained properly is incredibly safe. However, leaks can happen. When they do, they pose an immediate threat to you and your family's safety.
Natural gas is flammable at concentrations as low as 5%, which means that any room in your house can quickly become a major fire risk from even a minor leak. Ignition sources can come from open flames or even small sparks from electrical appliances. In the worst-case scenario, a natural gas leak can cause an explosion.
A secondary effect of gas leaks is the potential production of carbon monoxide. This poisonous gas occurs when your appliances aren't getting the right fuel-air mix. If a gas leak is stopping your appliances from getting the gas they need, they could be generating dangerous levels of this poisonous and odorless gas.
The Causes Of Home Gas Leaks
There are many potential causes that can lead to gas leaks in your home. Some of the most common revolve around your gas appliances, whether that's a water heater, furnace, or stove. These appliances can develop leaks in their burners or their connections to the gas line. Over time, the seals that keep fittings gas-tight can corrode.
Your gas piping itself can also deteriorate over time. This is most common with low-quality or poorly installed piping and is primarily an issue in older homes. Regular maintenance is the best way to ensure that your home stays safe from gas leaks and carbon monoxide leaks from appliances.
When everything is installed and maintained properly, you shouldn't have to worry about gas leaks in your home. The primary causes behind gas leaks are faulty installation and poor maintenance that allow your gas lines and appliances to fall into disrepair.
Why You Need Professional Gas Leak Detection
When dealing with any kind of gas leak, quick leak detection and gas leak repairs are your best hope to avoid disaster. A professional plumber understands gas systems and can quickly assess the most common problem areas. Their training allows them to find leaks much more quickly than you would be able to.
Above all else, professionals work safely. If you try to resolve this issue on your own, you could be putting yourself, your family, and your home at considerable risk. A trained plumber can correctly shut off your home's gas supply to safely carry out detection and repairs. They can assess the situation and ensure that all work is being done safely. Contact the professionals at Make It Drain Plumber & Rooter for gas leak help today.
Why are There Less Gas Leaks in the Winter Than in the Summer?
Gas leaks are more common at this time of year because pipes have a higher likelihood to freeze and thaw during the winter. To avoid gas leakage, you need to be on the lookout for any problems with your plumbing system. If it happens that there is an issue within your home or business—don't hesitate! Make it Drain Plumbing immediately so we can get it resolved quickly before anything else goes wrong.
Get Your Leak Detection Service Today
Make it Drain Plumbing is LA's go-to emergency gas leak repair service. We'll ensure that the problem gets fixed in no time and without any stress on your end, so you can get back to living life!
Give us a call today! (800) 390-9614
Finally a Plumber
You Would Refer
to Your Mom
Trusted Since 2004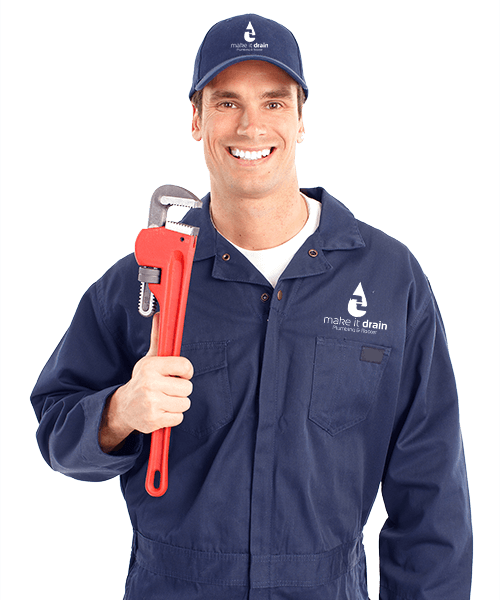 Why Choose Us?
Consider hiring our gas leak detection and repair service in Los Angeles:
Affordability
All our plumbing services are priced fairly and our work is performed honestly.
Reliability
You can trust our professional plumbers and electricians to handle your Gas Leak repairs needs. We are a licensed, insured, and bonded Gas leak detection company in Los Angeles, CA, offering industry-standard services that will meet  or exceed your expectations.
Professionalism
Years of experience in the sector coupled with recurrent training keeps our experts up to date with the evolving technology. We prioritize the unique needs of our customers to provide custom services tailored to your specifications.
Fast
We attend to gas leak calls immediately, ensuring your family is safe as quickly as possible. Your gas leak will be repaired correctly and quickly
Call us today to enjoy our accurate and friendly estimates.
Get in touch with our customer representatives. We are available 24/7 to handle all Gas Leak services in Los Angeles, CA.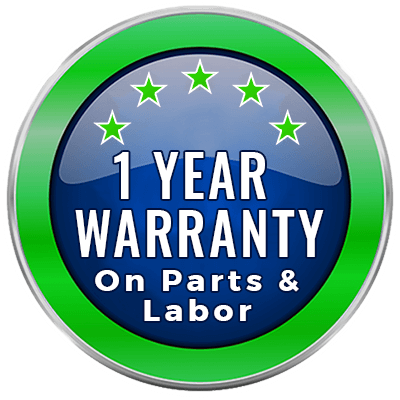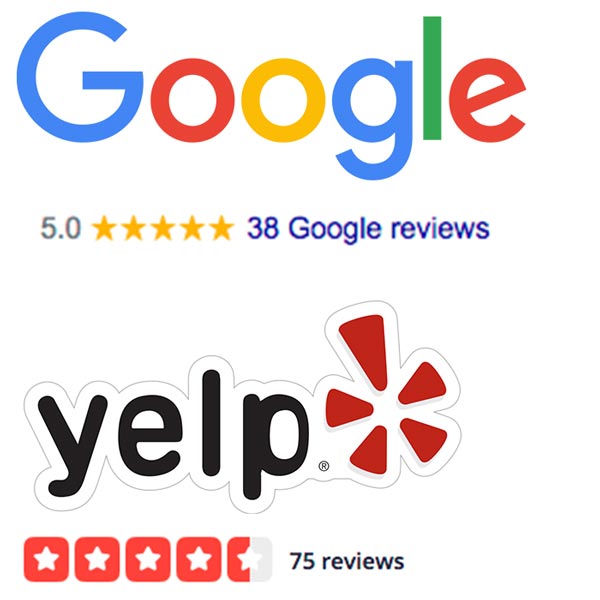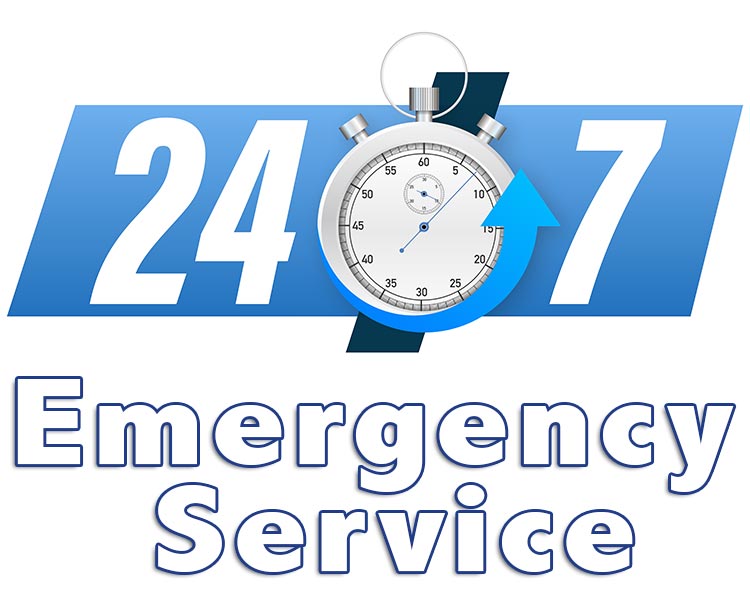 Over 100 5-Star Reviews & Counting Between Google & Yelp!

 Had a overflow in my basement and couldn't get it to drain properly since it was clogged. These guys not only unclogged but they fixed the drain and cleaned it out thoroughly. Thanks fellows! …

– Troy Anthony

Had a blockage in my kitchen drain. Called out Make it drain plumbing and they came out within the hour. They explained the issue and answered all my questions. very satisfied with their work. Will be calling on my next issue.


– Astrid Murcia

My main line backed up and Ivan from Make It Drain came by to clear it up.  He was professional and courteous.  I'll be calling them for my plumbing needs going forward.
– Giancarlo S.