Pipe Replacement
Pipe Replacement & Repair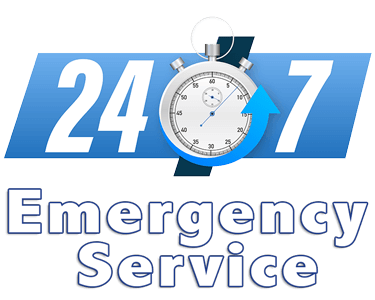 What is Pipe Replacement or Repiping
Pipe replacement is the process of removing and replacing old, damaged, or corroded pipes in a plumbing system with new, durable pipes. This procedure is crucial in maintaining the efficiency and reliability of your plumbing system, as well as preventing potential leaks, water damage, and other issues that can arise from deteriorated pipes. The pipe replacement process typically involves assessing the condition of the existing pipes, determining the most suitable replacement materials, and expertly installing the new pipes while adhering to local building codes and regulations. By investing in a professional pipe replacement service, you can ensure the long-term integrity and functionality of your plumbing system, ultimately safeguarding your property and providing peace of mind.
Signs You Need Pipe Replacement Services
As a professional plumber, I'd like to share some key indicators that your pipes may need replacement. Keep an eye out for these signs to know when it's time to contact us for assistance.
Cracks in plumbing pipes
Leaks
Visible corrosion
Discolored water
Reduced water pressure
Presence of old lead pipes
Frequent plumbing repairs
Unpleasant odors from drains or water
Pipe age surpassing recommended lifespan
Unexplained increases in water bills
Persistent slow drains
Unusual noises from pipes
By monitoring these signs, you can address any potential pipe issues proactively, ensuring a reliable and efficient plumbing system.
If Pipe Leak Repairs are Left Untreated
If pipe leaks are not addressed in a timely manner they can cause serious water damage and structural damages to your home? If left unfixed it will also increase water bills. In addition, it might cause mold growth and attract rodents or pests into our homes which could lead to health issues!
In order to avoid costly pipe repairs, you can trust the experience of your local plumbers at Make it Drain. When it comes time for a leak repair or excavation of your pipes, don't risk the possibility of an inexperienced company doing more damage then good. If you're not sure what kind of pipes you have, one of our technicians can inspect them and make any necessary recommendations, call for a free estimate. 
Various Pipe Materials Can be Considered
As a professional plumbing company, during a pipe replacement, we offer various pipe materials to be considered, each with its unique benefits. Here are some common options:
Copper
Long-lasting and durable
Resistant to corrosion and rust
Can withstand high water pressure
Recyclable and eco-friendly
PEX (Cross-Linked Polyethylene)
Flexible and easy to install
Resistant to freezing temperatures
Less prone to leaks due to fewer joints
Cost-effective and low maintenance
PVC (Polyvinyl Chloride)
Lightweight and easy to install
Resistant to rust and corrosion
Ideal for non-pressure applications (e.g., drains and sewer lines)
Cost-effective and widely available
CPVC (Chlorinated Polyvinyl Chloride)
Similar to PVC but can withstand higher temperatures
Suitable for hot and cold water supply lines
Resistant to rust and corrosion
Easy to install and cost-effective
Galvanized Steel
Durable and strong
Can handle high water pressure
Longer lifespan than some other materials
Not commonly used in new installations due to potential corrosion issues
Pipe Relining Might be an Option
I recommend considering pipe relining as an option for homeowners facing damaged or aging pipes. Pipe relining is a trenchless method that involves inserting a new, durable lining within the existing pipe, effectively creating a "pipe within a pipe." This innovative technique offers several advantages over traditional pipe replacement. It is less invasive, as it doesn't require extensive digging, which preserves your property's landscaping and minimizes disruption. Additionally, pipe relining is often more cost-effective and faster to complete, allowing you to enjoy a restored plumbing system in less time. By considering pipe relining, you can potentially save time, money, and your property's aesthetics while ensuring a long-lasting solution to your plumbing issues.
Reliable
We offer a 100% satisfaction guarantee and ensure every project is successful. We have been in business since 2004 and have served thousand of customers. We also have more than a hundred 5 star reviews online, yeah, you could say we are reliable!
Swift
As one of the leading pipe replacement service providers in Los Angeles, we have the right resources and equipment to handle your repair or pipe replacement in a timely manner. Once you get in touch with us, our dedicated plumbers will be at your doorstep quickly. We are also available for emergency calls 24/7.
Affordable
With us, you will get professional quality at affordable rates. Our unmatched quality is available to you at friendly rates. We ensure you get the most value for every penny you spend.
Professional
Our certified plumbing experts are fully licensed and uniformed to meet your standard expectations. The team is also bonded and insured, so your valuable property and the technicians are safe. What's more, the plumbers are friendly, relatable, and approachable, so you can inquire or make suggestions freely.
Experienced
With over 18 years of experience we have provided plumbing solutions to thousands of clients. Make it Drain Plumbing & Rooter, the pipe replacement los Angeles experts.
Licensed & Insured Plumber
I offer expert service and peace of mind. A licensed professional ensures efficient and effective plumbing solutions, while insurance protects you from potential liabilities or damages. Trust a licensed and insured plumber for reliable, high-quality results.
Over 150 5-Star Reviews & Counting Between Google & Yelp!
Finally a Plumber
You Would Refer
to Your Mom
Trusted Since 2004
Senior & Military
COUPON
10% Off
Redeem for Savings Today!
Cannot be combined with any other offer.