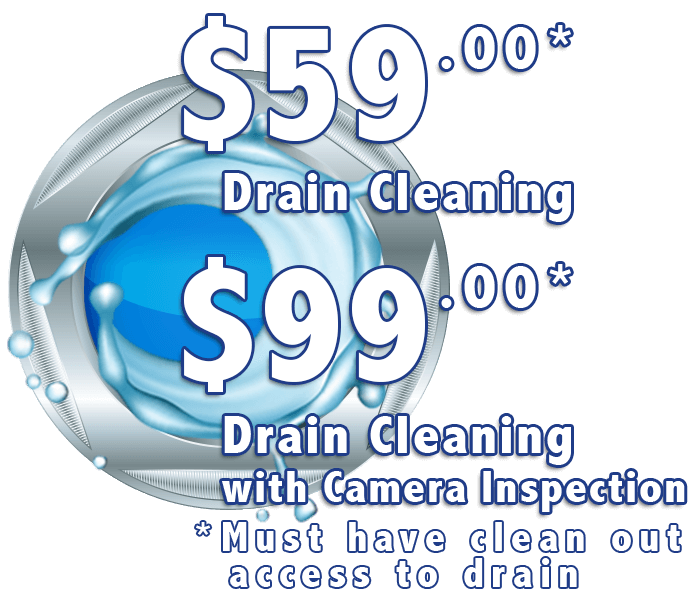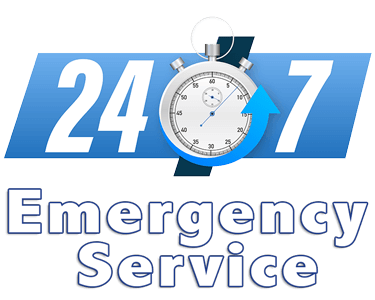 Are you looking for a professional drain cleaning company in Los Angeles? Our exceptional technicians are at your disposal around the clock to provide the help you need. Our licensed plumbing experts come with years of experience and skills.
Our Drain Cleaning Services
Whether you have a clogged kitchen, bathroom, sewer, or utility drain, we can solve that problem. Our drain cleaning Los Angeles, CA, services include:
Without a garbage disposal, any food particles that find themselves in your drain can cause serious plumbing problems. A working garbage disposal will shred the problem effectively. If you are contemplating having a new garbage disposal installed, contact our team today.
Kitchen Drains
Grease, soap, grime, oils, and foods can get into your kitchen drains and clog the system. We have the expertise to clean the kitchen pipes to remove the buildup. Our plumbers utilize innovative techniques and equipment to eliminate unwanted blockage when cleaning drains.
Bathroom Drains
When washroom items like soap, grease, toothpaste, tissue, toilet paper, and grime accumulate in the bathroom drains, they may cause blockage. Hairs and bathroom products can also cause plumbing problems over time. Our licensed plumbers can handle all bathroom drain issues to keep your drainage safe.  
Utility Room Drains
Is your utility room clogging with dirt, soil, debris, and such filth? Do you experience drainage issues in your basement? Don't let the buildup cause flooding, potentially damaging your property and making the living area uncomfortable. We offer residential plumbing services to unclog your utility room drains.
Sewer Drains
If the sewer drains clog with gray matter and black water, they will cause major issues in your home. We can unclog the blockage to ensure the sewer drains effectively eliminate waste.
Don't let your drain system slow down due to plumbing issues. Our plumbers can handle the simplest to the most complex tasks for cleaning drains. We aim to offer inclusive sewer cleaning services to cover all your plumbing needs. We rely on advanced tools and modern technological approaches to restore the plumbing system.
What Happens When You Ignore A Clog?
A clog rarely resolves on its own—it just gets bigger and more deeply lodged in your system the longer you ignore it. As the clog gets bigger, pressure builds, leading to leaks, burst pipes, and in the worst-case scenario, structural damage from water pooling in your house. 
Adding to that, when organic matter, like food scraps, starts to decompose in your drain, it can bring with it a whole host of unwanted mold, mildew, and bacteria. This can have a serious impact on the water quality in your house and put your family at risk. 
Don't try to tackle plumbing problems by yourself, especially when your home and family's health are at stake. No matter what problem you're facing, our team of experts has gone through rigorous training to know how to deal with it. 
Benefits Of Regular Drain Cleaning 
You don't have to wait until you're face to face with a clogged drain to call our team. Our comprehensive plumbing services include professional drain cleaning that comes with the following benefits. 
Reduces the chance of future clogs

Eliminates unpleasant odors, mold, and mildew 

Improves water quality for better health

Saves you money on plumbing repairs

Lowers the risk of unexpected flooding 

Extends the lifetime of your pipes 

Improves drainage rate 
Even if you're not currently experiencing drain problems, it's a good idea to schedule a professional drain cleaning if it's been more than a year since your last one.  
How To Avoid Clogged Drains
Sometimes the best care you can provide for your plumbing is preventative care. To help prevent clogs from forming in the first place, we recommend refraining from flushing or pouring any of these items down your drains: 
Pasta

Rice 

Coffee grounds

Butter, oil, or grease 

Medicine

Fruit skin

Produce stickers

Household cleaners 

Paint

Kitty litter  

Paper towels or napkins

Hair

Sanitary products, including wipes

Cotton balls

Floss
Of course, unwanted items will always find their way into your drains, especially if you have small children in your home. And when that happens, you can turn to our plumbers for expert solutions and rapid service.
Preventative Steps We Recommend
In addition to watching what you put down your drains, there are a couple more simple preventative steps you can take to stop clogs from forming. 
If your kitchen sink doesn't have a garbage disposal, we recommend having one installed. If you already have one installed, it's important to avoid overloading it and to have repairs performed, as needed, to keep it in working order. 
Additionally, it's a good idea to install hair catchers on your shower drains. This prevents hair from clumping together deep within your pipes and backing up your entire system. With hair catchers installed, it's much easier to remove hair from your shower drains when they start to slow down. 
It's important to remember it's never too late to start taking better care of your pipes. So even if you've neglected them for years, you can take these steps to prolong the lifespan of your pipes and plumbing fixtures.
Beyond drain cleaning, we also offer:
Plumbing repair
Leak detection
Fixture replacement
Sewer line repair
Finally a Plumber
You Would Refer
to Your Mom
Trusted Since 2004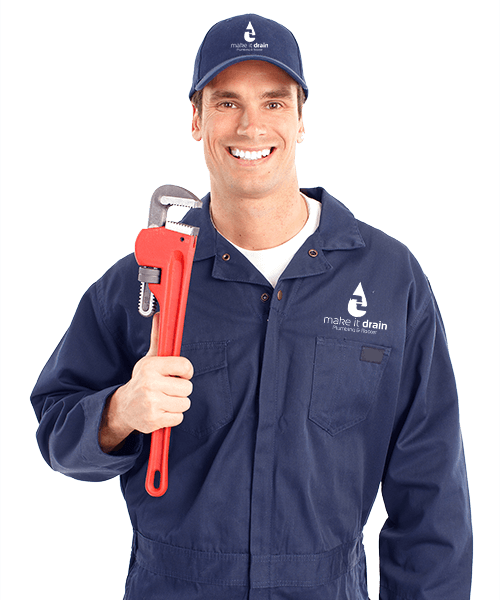 Why Choose Us?
When you call on us, you are guaranteed quality and value for money. You can choose our drain cleaning Los Angeles, CA because we are:
Reliable
We offer a 100% satisfaction guarantee and ensure every project is successful. If we don't get it right the first time, we'll redo it for free!
Swift
As one of the leading drain cleaning service providers in Los Angeles, we have the right resources to handle your tasks. Once you get in touch with us, our dedicated plumbers will be at your doorstep as soon as possible. We are also available for emergency calls to ensure your comfort and healthy living.
Affordable
With us, you will get professional quality at affordable rates. Our unmatched quality is available to you at friendly rates. We ensure you get the most value for every penny you spend.
Professional
Our certified plumbing experts are fully licensed and uniformed to meet your standard expectations. The team is also bonded and insured, so your valuable property and the technicians are safe. What's more, the plumbers are friendly, relatable, and approachable, so you can inquire or make suggestions freely.
Committed to Modern Technologies
We utilize cutting-edge technology and innovative techniques like plumbing video cameras that access clogged drains. This way, we can see the underlying drain problem and determine the right fix. Depending on your drain cleaning requirements and the severity, we can use either of these tools:
Cable machines
Hydro jetters
DrainVision Sewer cameras, or
Bio-smart technology
Our experts recommend the regular use of bio-smart to decompose debris along the pipe walls. With these technologies, we are your efficient drain cleaning company in Los Angeles.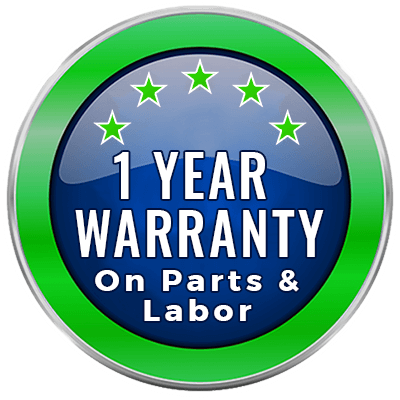 Signs of a clogged drain
Slow drainage
Frequent clogs
Bad odors from the drain
Other Drain Maintenance Tips
Although we are happy to be your drain cleaning company in Los Angeles any day, we prioritize your safety and comfort. As such, our qualified plumbers offer these DIY recommendations to prevent unnecessary clogging.
Don't flush anything solid down the drain
Don't flush grease or cooking fat
Run some hot water down the drain once in a while
Do the baking soda and vinegar routine. It involves flushing a cup of baking soda and following it up with another cup of vinegar. You can run hot water in between or after.
Keep the drainage system in tip-top condition.
If your drain is still blocking, then it is time to contact a professional. Our plumbers will assess your drain system to determine its state and identify potential problems. To keep the drains from clogging in the future, consider replacing the drains, water heaters, water softener, and faucets.
Take advantage of our industry-standard drain cleaning services and years of experience. We attend to all clogging problems and guarantee quality delivery when cleaning the drains. What are you waiting for? Call us today to schedule a consultation with our plumbers!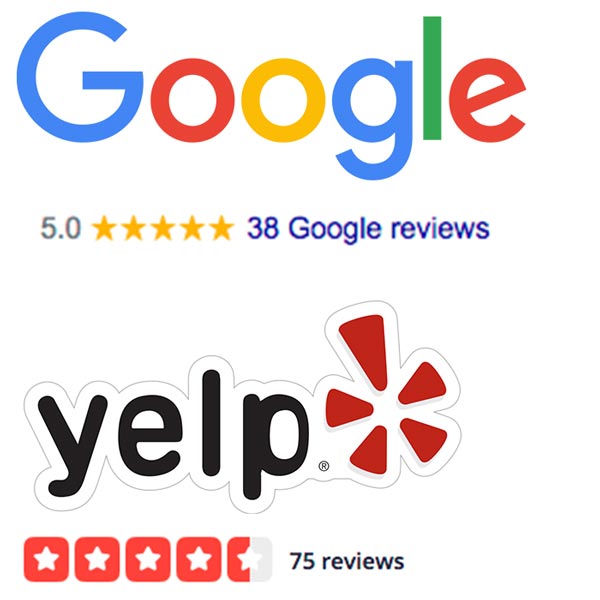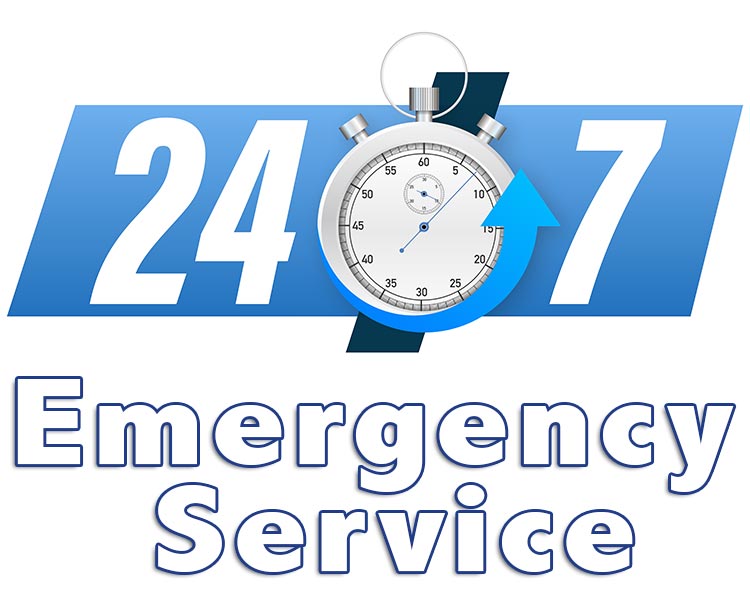 Over 100 5-Star Reviews & Counting Between Google & Yelp!

 Had a overflow in my basement and couldn't get it to drain properly since it was clogged. These guys not only unclogged but they fixed the drain and cleaned it out thoroughly. Thanks fellows! ...

- Troy Anthony

Had a blockage in my kitchen drain. Called out Make it drain plumbing and they came out within the hour. They explained the issue and answered all my questions. very satisfied with their work. Will be calling on my next issue.


- Astrid Murcia

My main line backed up and Ivan from Make It Drain came by to clear it up.  He was professional and courteous.  I'll be calling them for my plumbing needs going forward.
- Giancarlo S.