Plumber in West Hills
Your Trusted Plumber in West Hills
Are you in need of a trustworthy plumber in West Hills? We're ready to assist you with our 24-hour services.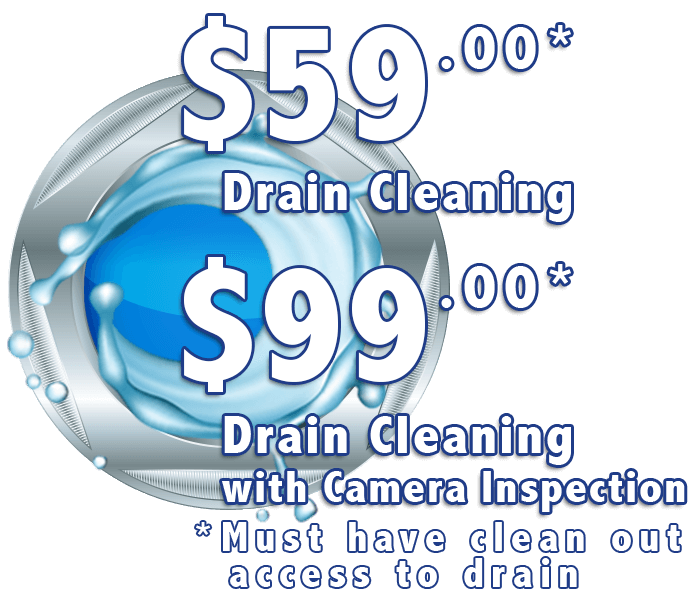 Why Make It Drain Takes First Place
Looking for a reliable plumber in West Hills? Your search ends here! Our skilled team, providing 24/7 emergency services, stands ready to address all your plumbing needs.
Since 2004, our plumbing company has been serving West Hills and surrounding communities, consistently exceeding expectations with our quality services. We understand that each plumbing situation is unique, so we offer bespoke solutions tailored to your specific requirements.
Whether it's a minor drip or a major installation, we've got you covered. As your local plumber in West Hills, we're always close at hand, committed to delivering exceptional customer service.
Our team is available around the clock, ready to answer queries and provide professional guidance. You can count on us for emergency services, any time you need them.
For dependable plumbing services in West Hills, choose Make It Drain Plumbing. Our team of professional plumbers is ready to tackle your plumbing challenges with expertise and care. Say goodbye to plumbing headaches – schedule a plumber today and experience the difference of our top-notch service.
Meeting Your Plumbing Needs Above & Beyond
Unclogging Drains
Our team of experts offers top-notch drain cleaning services that efficiently eliminate obstructions, ensuring optimum water flow throughout your plumbing system. Through the application of our specialized methods, we ensure the uninterrupted performance of your plumbing network.
Fixing Leaking Faucets
Unattended water leaks can lead to unwanted damage and inflate your water bills. With advanced equipment, our team of local plumbers accurately detect and rectify leaks in your plumbing system, safeguarding your home or business from any plumbing-related issues.
Water Heater Care
We offer high-quality services for water heater installation and repair, covering both conventional and tankless water heating systems. No one likes cold showers, so we make sure hot water is available to you when you choose Make It Drain Plumbing.
Repairing Broken Pipes
The constant drip of a leaky pipe is more than just an annoyance; it can cause low water pressure and lead to other plumbing issues. Our expert plumbers can repair or replace damaged pipes, ensuring smooth water flow and optimal performance of your plumbing system.
Detailed Video Drain inspections
Make It Drain stands out as your top choice plumber in Reseda, as we utilize advanced video camera technology to conduct thorough inspections of sewer and drain pipes. This enables us to deliver the most effective solutions, ensuring your plumbing system operates at its peak performance.
Slab Leak Repair
Slab leaks can lead to expensive repairs and jeopardize your property's foundation stability. Our team specializes in detecting and repairing slab leaks, ensuring the structural integrity of your property and preventing costly damages. With our dependable services, you can rest assured that your home or business is well-protected.
Sewage Maintenance 
Our skilled plumbing team employs state-of-the-art methods to conduct thorough sewer line inspections with camera assistance, effectively eliminating any obstructions. We back the quality of our work with a warranty, ensuring top-notch service.
Non-Invasive Operations
With our non-invasive sewer repair techniques, we minimize disruptions to your property while providing long-lasting solutions to maintain the seamless operation of your sewer system. Our advanced technology allows us to safeguard the well-being of your sewer system.
Eliminate Water Leaks
Water leaks pose a significant threat to your property. At Make It Drain Plumbing, utilize top-of-the-line tools and intelligent techniques to swiftly identify and repair leaks, preventing further damage. Rest assured, our prompt services will keep your property safe and secure.
Emergency Gas Line Repair
Gas line leaks present a serious safety risk. If you think you have a gas line leak, don't hesitate to contact us immediately. We provide 24/7 emergency services to swiftly address gas line repairs. You can rely on your trusted plumber in Reseda to prioritize your safety above all else.
Plumbing for Kitchen & Bath
Experience excellence in plumbing services, specifically designed to cater to your kitchen and bathroom needs. We specialize in installing and repairing a diverse array of fixtures, such as faucets, garbage disposals, dishwashers, showers, bathtubs, and more. Count on us to ensure the seamless functioning of your home's plumbing system.
Why Clients Choose Make It Drain
Dependable Service 
At our esteemed plumbing company, we understand the significance of trustworthiness when it comes to plumbing services. Since 2004, our certified and insured team has consistently provided dependable solutions, keeping clients happy. Our dedication to maintaining high standards is clear in the 5-star reviews we've received.
Solutions for Every Problem
We understand the importance of time, and our extensive experience enables us to provide quick and efficient services. Our Crew comes ready with all the necessary tools and resources in their trucks to handle any repair or pipe replacement. Moreover, Make It Drain Plumbing is available 24/7 to address any emergency situations promptly.
Quality at a Reasonable Price
At Make It Drain Plumbing, we firmly believe in providing top-notch plumbing services without breaking the bank. Our goal is to offer you exceptional value for your money, ensuring you get the best "bang for your buck." 
Keeping Our Prestiege 
Our vans are stocked with cutting-edge tools and equipment. Our certified plumbers arrive in uniforms for a professional look. We leave your space cleaner than we found it for a stress-free experience. Your new favorite plumber in West Hills has arrived!
Leave It to the Professionals
With more than a decade of experience in the plumbing industry, we have had the pleasure of serving numerous satisfied customers. Our knowledge and expertise equip us to tackle all kinds of plumbing challenges, no matter how complex. But don't just take our word for it, our reviews speak for themselves!
100% Licensed & 100% Certified
Rest assured, we are committed to delivering top-notch services you can rely on. Our full licensing and insurance further reinforce our dedication to excellence. Your trusted plumber in Reseda is here to support you every step of the way!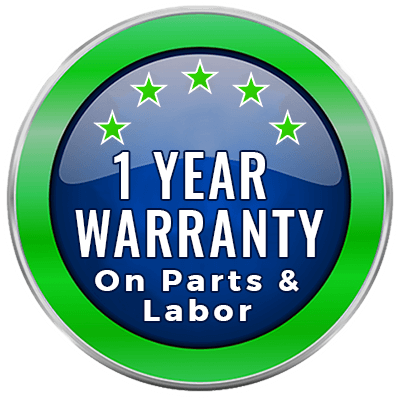 Over 150 5-Star Reviews & Counting Between Google & Yelp!
Finally a Plumber
You Would Refer
to Your Mom
Trusted Since 2004
Senior & Military
COUPON
10% Off
Redeem for Savings Today!
Cannot be combined with any other offer.