Plumber in Los Angeles
The Trusted Los Angeles Plumber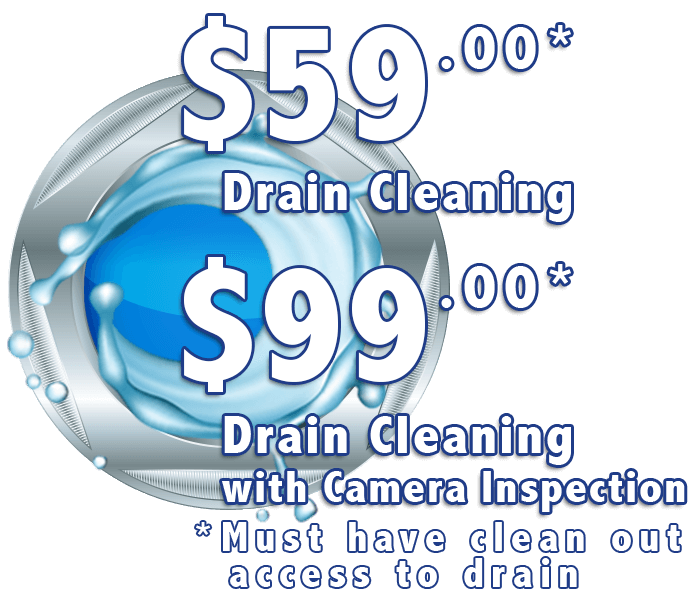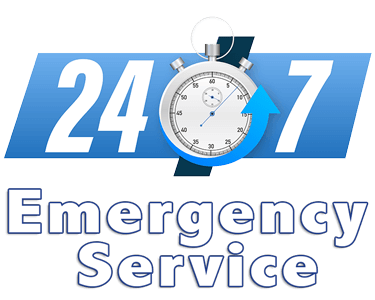 The Most Reliable Plumbing Service in Los Angeles Since 2004
Your home's plumbing is probably the last thing on your mind, but when it's not working, it becomes your priority. If you're a Los Angeles resident, you have access to the best full-service plumbing, sewer, and drain cleaning services in the area. Make It Drain Plumbing & Rooter offers expert-level plumbing services, and our 24-hour emergency helpline offers plumbing service and repair when you need it most.
Drain Cleaning Services in Los Angeles
Are you stuck with a slow drain? You might be dealing with a clog somewhere in your system. The symptoms will be obvious. Some examples are as follows:
Your sinks drain slowly, or sometimes not at all

Water bubbles from the drain or a drain in another room

Your bathtub fills with water while showering

Your drain or toilet makes gurgling noises

Unpleasant smells coming from the drain
Some homeowners can dislodge the clog on their own with a bit of elbow grease. But even then, clogs tend to come back. Pouring chemical drain cleaners down your drain may seem like an easy fix, but many of these products can cause corrosion over time, and their fumes can be hazardous in confined spaces. Don't keep fighting a stubborn drain. Contact the professionals today.
Plumbing Installation Services
The team at Make It Drain Plumbing & Rooter has extensive knowledge of the latest products and can install new plumbing fixtures to make your dream home a reality.
Dishwasher Installation
When you buy a new dishwasher, the task of connecting the right water lines may seem daunting. That's why the technicians at Make It Drain Plumbing & Rooter can provide quality, affordable dishwasher installation services and provide a free up-front estimate, so you know what to expect.
Water Heater Installation
Today's water heaters are more affordable and energy-efficient than ever before, which can translate into savings on your monthly utility bills. Plus, many of the water heaters that we install come with a warranty ranging from six to ten years, giving you peace of mind for the future.
Tankless Water Heater Installation
Are you looking for limitless, on-demand hot water? Then consider a tankless water heater for your home. A traditional water heater heats a specified amount of water in a tank, then distributes this water when needed. Water passes through a heating element in a tankless water heater when you turn your hot water tap. The system provides an unlimited supply of hot water, available only when you need it. A tankless water heater can eliminate the waste of a traditional system and save space by avoiding a large storage tank.
Don't need a new water heater? Are you looking for tankless water heater repair? We can help with that, too! 
Plumbing Repair in Los Angeles
If you're having trouble with the plumbing and fixtures in your home, then we've got you covered. Make It Drain Plumbing & Rooter even offers round-the-clock support through our emergency line, so you always have a neighbor you can depend on.
Leak Detection
Do you suspect you have a water leak? You may have noticed some of the following warning signs:
Wet spots on the walls or ceiling

Unexplained increase in utility bills

Plumbing is noisy

You smell mold or mildew

The water meter won't stop running
Get this problem addressed right away! Not only does it cost you money on your utility bills, but it could also be causing damage to your home. Call us immediately, and we can find and resolve the problem before it gets worse.
Pipe Replacement
Your plumbing system is only as strong as its weakest pipe. An old or worn-out pipe could be a disaster waiting to happen. Winter weather may also cause damage to plumbing lines, and even small leaks can snowball into major problems. The experts at Make It Drain Plumbing & Rooter can help you by offering leak repair and excavating your home's pipes, eliminating the risk of your existing plumbing system.
Toilet Repair
Your toilet is perhaps the last plumbing fixture you want to deal with. But when you experience the following systems, it's time for expert care:
The toilet is visibly clogged

The toilet is not flushing/flushes weakly

Bubbles/gurgling noise coming from the toilet

Water leaking from any part of the toilet
Don't worry! Make It Drain Plumbing & Rooter has seen it all. We can repair your toilet, and if need be, we have hundreds of models of toilets should you consider new toilet installation.
It's important to know that sewer gas can leak into your home via a broken toilet seal. If you suspect you need gas leak repair, call Make It Drain Plumbing & Rooter immediately.
Faucet Repair
Are you experiencing low water pressure? Is your faucet constantly dripping? These fixtures see a lot of use, so it's only natural that they wear out over time. Make It Drain Plumbing & Rooter can help repair the faucet of your kitchen, bathroom, or garage. We also can work with showers and bathtubs to ensure proper water flow for all your needs.
Garbage Disposal Repair
Your garbage disposal only has one job—but it's a hard one! Have you noticed any of the following problems with your garbage disposal?
Clogs caused by debris

Foul smells left by food residue

Leaks

Loud noises during operation

Power issues (won't turn on or power fluctuates)
At Make It Drain Plumbing & Rooter, we can address the problems facing your garbage disposal, and if necessary, we can suggest options for a cost-effective replacement.
Slab Leak Repair
Los Angeles homeowners should never wait to address a possible slab leak. If you notice "domes" or cracks in your flooring, you could be dealing with leaks beneath your home's foundation. The team at Make It Drain Plumbing & Rooter has the equipment and expertise to locate and address your slab leak before the problem worsens.
Tankless Hot Water Heater Repair
A tankless water heater sees a lot of use, particularly in its high-performing heating element. The team at Make It Drain Plumbing & Rooter can ensure your unit provides continuous hot water for you and your family.
Dishwasher Repair
An underperforming dishwasher isn't just a hassle—it can also be a health hazard if it's not cleaning properly. At Make It Drain Plumbing & Rooter, we can assess your dishwasher's plumbing and electrical components and ensure your dishes remain spotless.
Locating a Plumber Near Me
If you're a Los Angeles resident, you can count on the reliable team at Make it Drain Plumbing & Rooter. We offer free estimates of all our repairs, so our jobs always leave you satisfied and never surprised. We provide 24-hour emergency support through our helpline, so you never have to worry about service when you need it. Contact us today, and see why over 100 of our clients have given us five-star reviews.
Finally a Plumber
You Would Refer
to Your Mom
Trusted Since 2004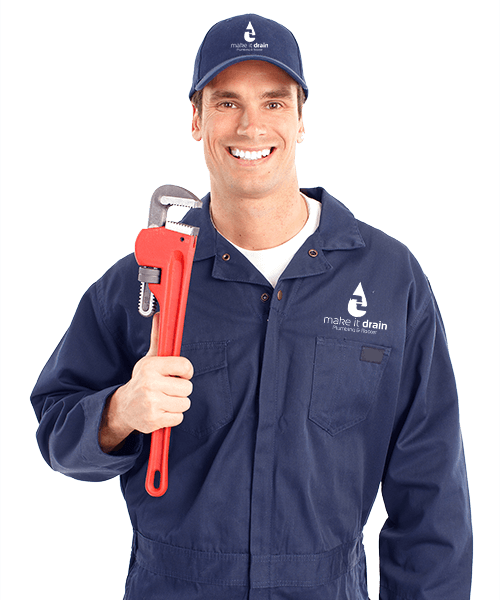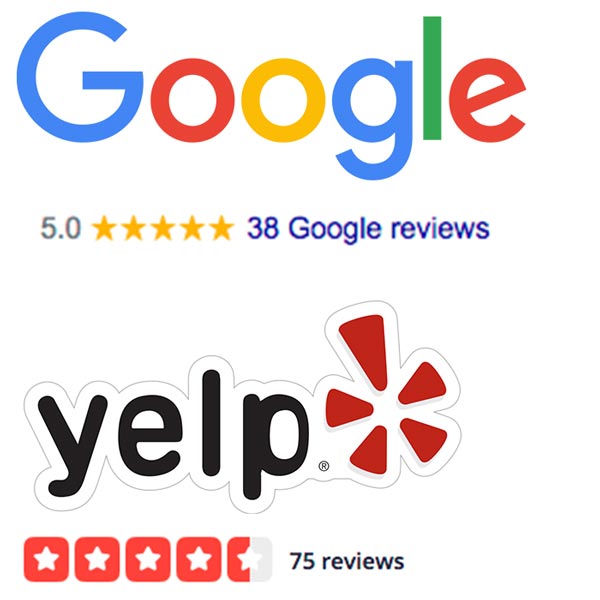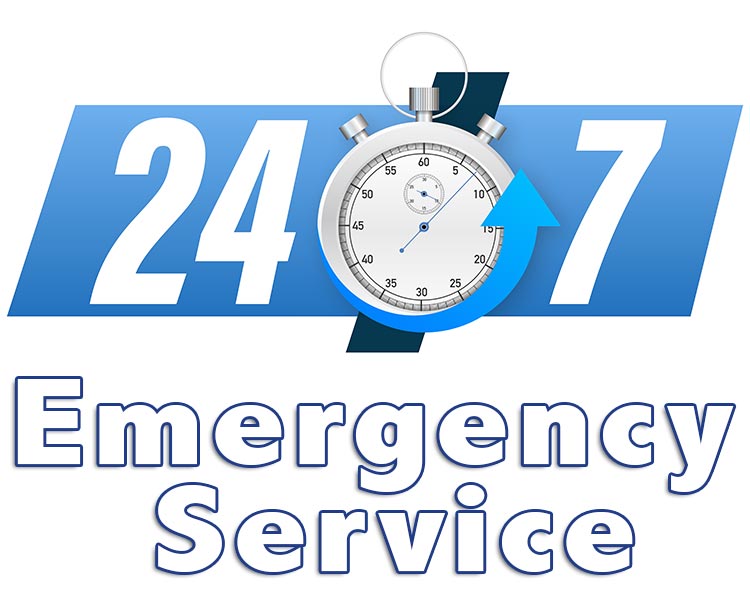 Over 100 5-Star Reviews & Counting Between Google & Yelp!

 Had a overflow in my basement and couldn't get it to drain properly since it was clogged. These guys not only unclogged but they fixed the drain and cleaned it out thoroughly. Thanks fellows! ...

- Troy Anthony

Had a blockage in my kitchen drain. Called out Make it drain plumbing and they came out within the hour. They explained the issue and answered all my questions. very satisfied with their work. Will be calling on my next issue.


- Astrid Murcia

My main line backed up and Ivan from Make It Drain came by to clear it up.  He was professional and courteous.  I'll be calling them for my plumbing needs going forward.
- Giancarlo S.