Pipe Repair Los Angeles
Pipe Repair & Replacement in Los Angeles
Fast and reliable pipe repair services in Los Angeles. Expert plumbers to fix your pipes quickly. Call now for immediate assistance.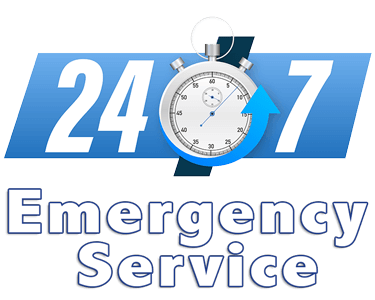 Welcome to Make It Drain Plumbing and Rooter! We're here to guide you through the intricacies of pipe replacement. From explaining pipe bursting to exploring various repair and replacement options, we're your ultimate resource. Let's dive in!
Pipe Repair Options
In some cases, a full replacement may not be necessary. If the pipe's integrity is still generally sound and the damage is localized, repair could be the best route.
Spot Repair:
Spot repair is ideal for addressing localized pipe damage. The damaged section is identified and replaced, without the need to replace the entire length of the pipe.
Pipe Patching:
If the crack or hole in the pipe is not too large, a pipe patch can be applied. This involves placing a chemically bonded material over the damaged area, creating a waterproof seal.
Replacement Options
When repair is not a viable or long-term solution, pipe replacement becomes necessary. Here are some common pipe replacement methods:
Pipe Relining:
Pipe relining, also known as cured-in-place piping (CIPP), involves creating a new pipe within the old one. This is accomplished by inserting a resin-coated tube or bladder into the old pipe and then inflating it. The resin hardens, forming a new pipe that's resistant to leaks and root intrusion.
Pipe Bursting:
Pipe bursting is an advanced technique used to replace damaged pipes. The process involves using a machine to pull a new pipe through the old one while simultaneously fracturing the existing pipe outward. This method is incredibly efficient, especially when traditional dig-and-replace methods would involve disturbing established landscaping or structures.
Total Pipe Replacement:
In cases of severe damage, complete pipe replacement might be necessary. This is the most traditional method and involves digging up the old pipe and replacing it with a new one. While it can be more disruptive, it's often the best choice for heavily damaged or deteriorated pipes.
Various Pipe Materials Can be Considered
As a professional plumbing company, during a pipe replacement, we offer various pipe materials to be considered, each with its unique benefits. Here are some common options:
Copper
Copper is a highly durable, corrosion-resistant material that has been widely used for decades. It's excellent for both hot and cold water, and although it's more expensive than some alternatives, its longevity can make it a good investment.
PEX (Cross-Linked Polyethylene)
PEX is a flexible, durable material that's easy to install and resistant to both high and low temperatures. It's increasingly popular in modern residential plumbing.
PVC (Polyvinyl Chloride)
PVC is a popular choice for its low cost and ease of installation. It's ideal for cold water applications, such as sewage or drainage systems, but not suitable for hot water.
CPVC (Chlorinated Polyvinyl Chloride)
CPVC is a type of PVC that's been modified to withstand higher temperatures, making it suitable for hot water supply.
HDPE (High-Density Polyethylene)
HDPE is a flexible, corrosion-resistant material often used for sewer lines and other exterior applications.
Each Material Has its Own Strengths & Weaknesses
The best choice will depend on the specific application, local codes, and the homeowner's budget and preferences. Our trusted plumbers will be able to provide guidance on the most suitable material for each situation.
Contact us today for professional pipe repair services in Los Angeles. Don't wait, call now and get your pipes fixed by our expert plumbers!
Reliable
Established in 2004, Make It Drain Plumbing and Rooter stands on nearly two decades of successful projects and countless satisfied customers. Our online presence, dotted with over a hundred 5-star reviews, affirms our unwavering dedication and reliability in meeting your plumbing needs!
Quick & Efficient
Ranked as a top pipe replacement service in Los Angeles, we have all the tools and skills needed to handle any size pipe repair or replacement job, and we always meet our deadlines. Also, we offer 24/7 service.
Affordable
You'll receive professional service without breaking the bank. We pride ourselves on delivering unparalleled quality at prices that respect your budget, and our prices are competitive and fair. 
Professional
Not only are we certified but we are fully licensed and insured, safeguarding both your valuable property and our technicians. Above all, our plumbers are approachable, friendly, and open to conversation – so you can ask questions and provide input without hesitation.
Experience
With a rich history spanning 18 years, we've offered reliable plumbing solutions to thousands of satisfied customers. We are the go-to experts for pipe replacement in Los Angeles.
Licensed & Insured
Service provided with a sense of security. As  licensed professionals we carry comprehensive insurance that safeguards you against any unforeseen liabilities or damages.
Over 150 5-Star Reviews & Counting Between Google & Yelp!
Finally a Plumber
You Would Refer
to Your Mom
Trusted Since 2004
Senior & Military
COUPON
10% Off
Redeem for Savings Today!
Cannot be combined with any other offer.