Plumber West Hollywood
The Trusted West Hollywood Plumber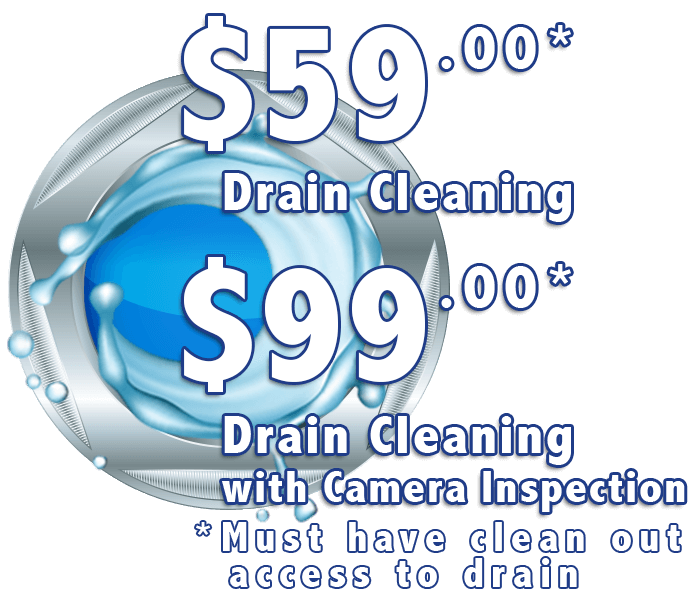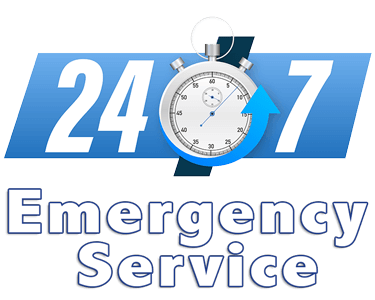 Make It Drain Plumbing & Rooter in West Hollywood
When your West Hollywood home requires plumbing services, you'll find that the best help in town is available from Make It Drain Plumbing & Rooter. 
From plumbing installation to plumbing repair and removal, our talented technicians have the experience to handle it all.
Since opening our doors in 2004, our family-owned company has been committed to providing top-quality results and impeccable customer service to local residents. 
Don't rely on just typing "plumber near me" into your browser. Trust the service in West Hollywood that goes above and beyond, no matter what type of coverage you need.
From toilet repair and leaky faucet repair to pipe replacement and tankless water heater installation, our team can tackle any plumbing issue that comes your way. 
We have the equipment on hand to take care of leak detection with ease and work on flexible scheduling platforms to fit into your busy schedule.
Dependable Drain Cleaning Services Across West Hollywood
When you have a clogged drain in your home, getting the water flowing again starts with a call to the experts at Make It Drain Plumbing & Rooter. 
We make drains run smoothly across West Hollywood using gentle techniques that are easy on pipes. We also work hard to keep harsh chemicals out of waterways.
Our drain cleaning services are quick, efficient, and offer consistently successful results. There's no reason to let the water continue to stand in the sinks or showers when our team is here to help unclog drains and get your home back into top shape.
A Go-To Company for Gas Line Repair and Installation
A broken gas line in your West Hollywood home can be an inconvenience. It's also a real risk to your family's safety.
Allowing our technicians to handle the job will make safe, quick work of your gas leak repair or slab leak repair needs. We have the training and equipment to get the job done correctly, safely, and efficiently.
Water Heater Replacement Services You Can Count On
Appliances in your West Hollywood home depend on a fully functioning water heater, from showers and dishwashers to washing machines and bathtubs. Making sure that your water heater is in top shape is a priority at Make It Drain Plumbing & Rooter.
Our team of technicians can come out and handle regular water heater maintenance and repairs or replacements when needed. We can even handle work on specialized jobs, including tankless water heater repair.
Taking Care of Toilet Repair and Replacement Upon Request
A malfunctioning toilet can cause a lot of undue stress. Fortunately, the Make It Drain Plumbing & Rooter team can help get things back on track quickly and successfully.
We're only a phone call away when it comes to toilet repair and replacement services. 
Ditch the DIY approach and let the professionals handle plumbing installation and repairs. We'll make sure your toilet is working its best at all times!
Experts Available to Take Care of Faucet Repairs
When it comes to home plumbing systems, an issue in one area can easily affect another. West Hollywood homes with faucet leaks will typically see problems in other parts of the plumbing as well. That's why it's important to call the experts when faucet repairs are a priority.
We offer a full-service approach to faucet maintenance, repair, and installation. Our team evaluates surrounding plumbing and fixtures to pinpoint problems and make recommendations for upgrades as needed.
Fixing leaking faucets reduces frustration for homeowners — it can reduce water bills, as well!
Let Us Take Care of Your Dishwasher Installation
Having a dishwasher in the home is a bonus for most homeowners, especially if you're not the type who gets excited about washing dishes by hand!
At Make It Drain Plumbing & Rooter, we're well-versed in helping homeowners with dishwasher installation services. We're here to help, whether you're ready to upgrade an appliance or add one into the kitchen for the first time.
We make sure that dishwashers are properly installed and ready to function at their best. We can also help homeowners to choose low-flow, energy-efficient models that look great with surrounding kitchen aesthetics.
Effective Garbage Disposal Repair and Replacement 
When it comes to keeping a kitchen clean, a garbage disposal can play a big role in the process. However, when things go wrong with garbage disposals, they quickly shift from useful to stressful!
The Make It Drain Plumbing & Rooter team is ready and waiting to help with garbage disposal repair upon request. 
We regularly help West Hollywood homeowners with disposal maintenance or replacements when faulty motors or damaged drains require an upgrade.
Eliminating Water Waste, One Leaking Pipe at a Time
For many homeowners, leaking pipes are not only a nuisance — they're also a costly problem when it comes to monthly energy and water bills. Fortunately, the technicians at Make It Drain Plumbing & Rooter are ready to handle the situation.
Give us a call for leak detection and pipe repair services. This can prevent further damage to the structure of a home. Our professionals have the training to handle everything from regular maintenance and repairs to full pipe replacement.
Covering All of Your Plumbing Emergencies
Life doesn't always go according to plan, especially when it comes to plumbing issues. When problems arise unexpectedly, Make It Drain Plumbing & Rooter is proud to offer emergency services that make dealing with the issue easier than ever. 
We're only a phone call away when you need experts to come and help with plumbing gone awry, even if it's outside of standard business hours.
Your Professional Plumbing Partners
When you need professional help with plumbing issues in West Hollywood, there's no reason to stress. Simply give Make It Drain Plumbing & Rooter a call!
We pair impeccable work with the best in customer service, too. Reach out today to learn more about our many services or to schedule your appointment.
Finally a Plumber
You Would Refer
to Your Mom
Trusted Since 2004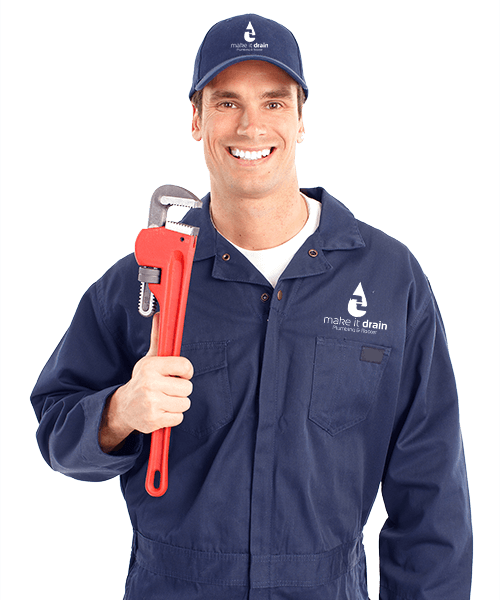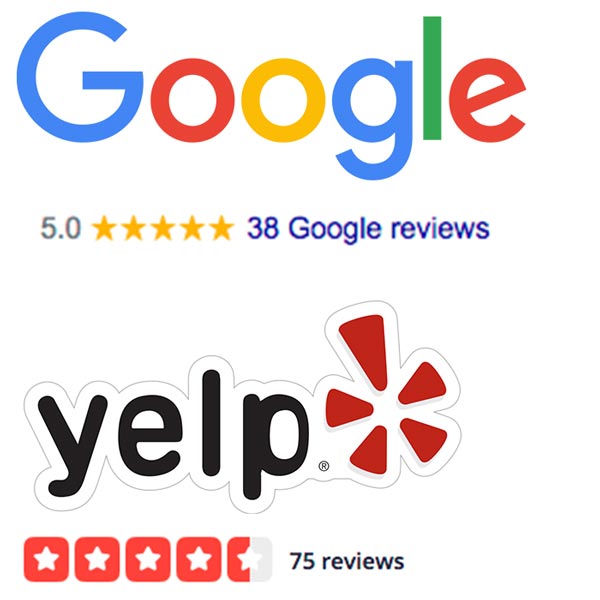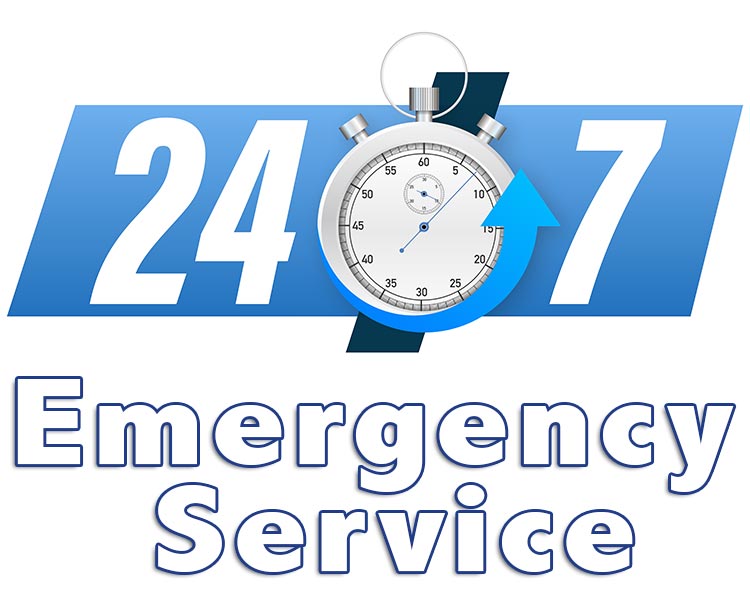 Over 100 5-Star Reviews & Counting Between Google & Yelp!

 Had a overflow in my basement and couldn't get it to drain properly since it was clogged. These guys not only unclogged but they fixed the drain and cleaned it out thoroughly. Thanks fellows! ...

- Troy Anthony

Had a blockage in my kitchen drain. Called out Make it drain plumbing and they came out within the hour. They explained the issue and answered all my questions. very satisfied with their work. Will be calling on my next issue.


- Astrid Murcia

My main line backed up and Ivan from Make It Drain came by to clear it up.  He was professional and courteous.  I'll be calling them for my plumbing needs going forward.
- Giancarlo S.