Plumber Sherman Oaks
The Trusted Sherman Oaks Plumber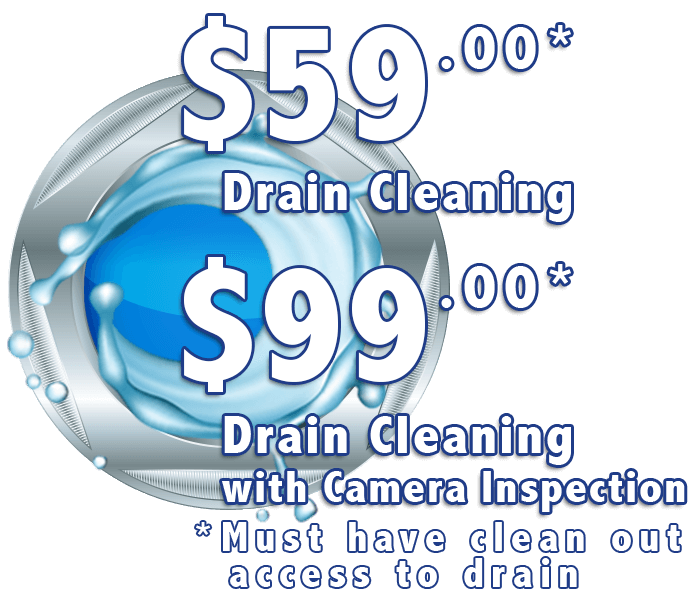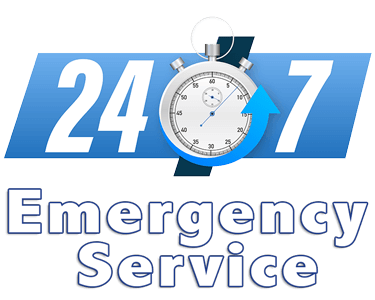 Plumbing services in Sherman Oaks
Since opening our doors in 2004, Make It Drain Plumbing & Rooter has been the #1 provider of everything from plumbing services to gas leak repair in Sherman Oaks. With over 20 years of experience to our name, we're proud to be a family-owned company offering plumbing installation, faucet repair, pipe replacement, and more!
Quality Water Heater Replacement and Repair Services
Your home should be an oasis of comfort and convenience. A faulty water heater can put that at risk.
At Make It Drain Plumbing & Rooter, our technicians are always on-hand to help when tankless water heater repair services or a replacement is required. Appliances like showers, washing machines, and dishwashers depend on efficient hot water flow to run properly. That's why it's so important to keep our customers' water heaters running their best.
In general, we recommend that homeowners service their water heaters at least once a year. That allows our technicians to keep an eye on potential sediment buildup in a heating unit and stay on top of leak detection.
In the event a leak is discovered, we have you covered. We work hard to make the tankless water heater installation process quick, easy, and efficient.
Making Drain Cleaning a Breeze
Keeping homes across Sherman Oaks clog-free is what we do best at Make It Drain Plumbing & Rooter. There's nothing more frustrating than going to turn on the faucet or shower only to find water standing at the drain within seconds.
Our team makes it easy to find a "plumber near me" with the expertise and equipment to handle clogs of all types. We offer fast and affordable drain cleaning services that keep harsh chemicals out of pipes and waterways. 
The Best of Faucet Repair and Installation Options
At Make It Drain Plumbing & Rooter, we offer full-service plumbing repair options. Many Sherman Oaks homeowners call us for help with issues related to faucet repair and installation.
A leaking faucet or showerhead can be a nuisance. It can also be detrimental to your water bill.
Our technicians are committed to resolving leak issues quickly and successfully. If a full faucet replacement is needed, we can help our customers find options that fit their home aesthetic.
Enhanced Toilet Repair and Installation Services
When you've tried everything, but your DIY approach to toilet repair just isn't cutting it, Make It Drain Plumbing & Rooter is here to help. We take time to pinpoint the problem and make necessary adjustments as quickly as possible.
Our goal is to keep Sherman Oaks homeowners functioning efficiently in their properties. Our enhanced toilet repair and installation services make sure homes have the essentials, and homeowners save as much as possible on water and energy bills.  
Elevating Sherman Oaks Homes with Dishwashers
Having a dishwasher installed in the home can make a difference for those who don't enjoy washing dishes by hand. When you're ready to upgrade your cleaning experience in Sherman Oaks, Make It Drain Plumbing & Rooter can provide the dishwasher installation services that matter most!
We work closely with homeowners to make sure the dishwasher model they choose fits into home décor, functions properly, and is energy-efficient too. From here, we make installation a quick and convenient process so you can get back to life seamlessly.
Keeping Garbage Disposals in Top Condition
Your garbage disposal unit is a wonderfully convenient home feature until it gets jammed. At Make It Drain Plumbing & Rooter, we're familiar with all types of garbage disposals and readily help when garbage disposal repair just can't wait any longer.
Our technicians can remove items clogging the disposal and check for breaks and leaks along the way. We're also happy to make recommendations on what you should not put in your disposal unit to help you extend the life and efficiency of your disposal.
Helping Homeowners Determine Water Filter and Softener Solutions
If your Sherman Oaks home links to a hard water line, installing a water filtration and softening system is always a good idea. Efficient water filters and softening systems eliminate harsh minerals that can wear down appliances over time.
Filtering systems also provide homes with cleaner drinking water for residents. From more pleasant showering to gentler dishwashing, homeowners will see an immediate difference once we install a filter and softener system.
A One-Stop-Resource for Water Pipe Leaks
When pipes in your home start leaking, it can be a frustrating scenario. Not to mention a costly one if that leak is left unattended for too long.
At Make It Drain Plumbing & Rooter, we have an experienced team of technicians on hand ready to handle water pipe leaks, repairs, and replacements as quickly as possible. Whether it's interior pipes causing problems or a slab leak repair that's required, we bring quality craftsmanship and superior customer service standards into every job we take on.
Count on Us for Emergency Plumbing Services
It would be nice if every plumbing issue occurred exclusively during regular business hours. Unfortunately, that's just not reality!
At Make It Drain Plumbing & Rooter, we know that life happens. That's why we offer comprehensive emergency services to match. When unexpected plumbing issues catch you off guard, our team is only a phone call away.
Whether it's a broken water heater or a burst pipe, there's no job too big or small. We'll take care of the problem and evaluate the surrounding area to minimize the potential for further damage.
Reach Out Today
When you're looking for the best in full-service plumbing in Sherman Oaks, Make It Drain Plumbing & Rooter is it! We pair impeccable service standards with an approach to customer care that Sherman Oaks residents can always count on. Reach out today to learn more or to schedule your appointment.
Finally a Plumber
You Would Refer
to Your Mom
Trusted Since 2004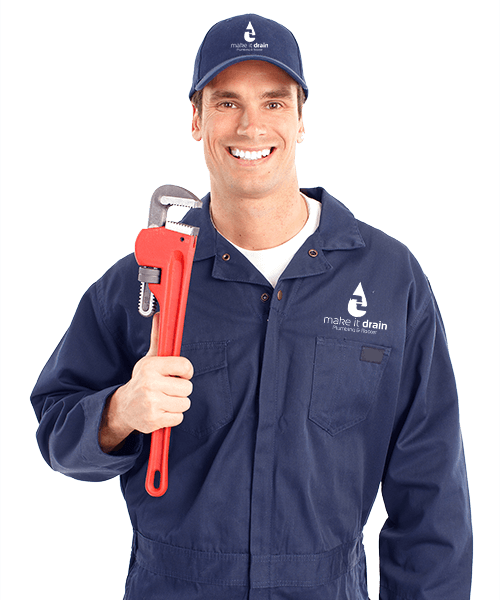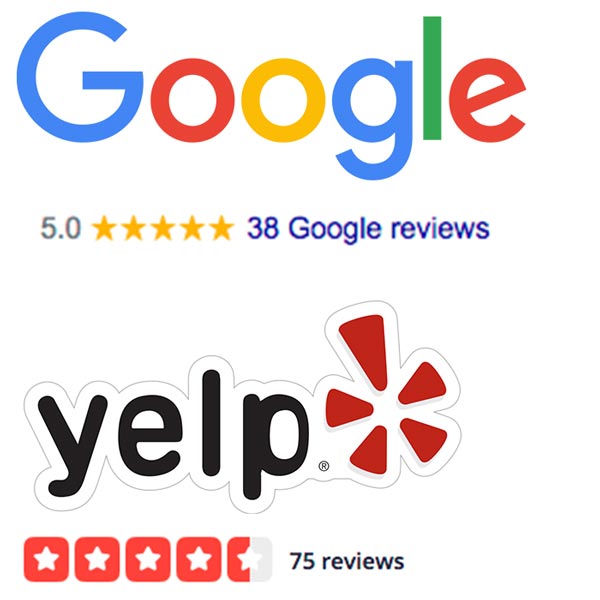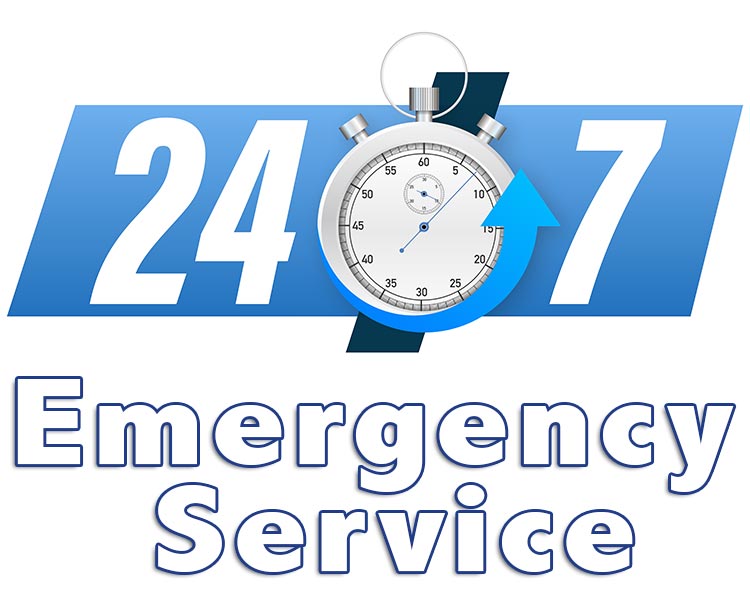 Over 100 5-Star Reviews & Counting Between Google & Yelp!

 Had a overflow in my basement and couldn't get it to drain properly since it was clogged. These guys not only unclogged but they fixed the drain and cleaned it out thoroughly. Thanks fellows! ...

- Troy Anthony

Had a blockage in my kitchen drain. Called out Make it drain plumbing and they came out within the hour. They explained the issue and answered all my questions. very satisfied with their work. Will be calling on my next issue.


- Astrid Murcia

My main line backed up and Ivan from Make It Drain came by to clear it up.  He was professional and courteous.  I'll be calling them for my plumbing needs going forward.
- Giancarlo S.