Plumber in Brentwood
The Trusted Brentwood Plumber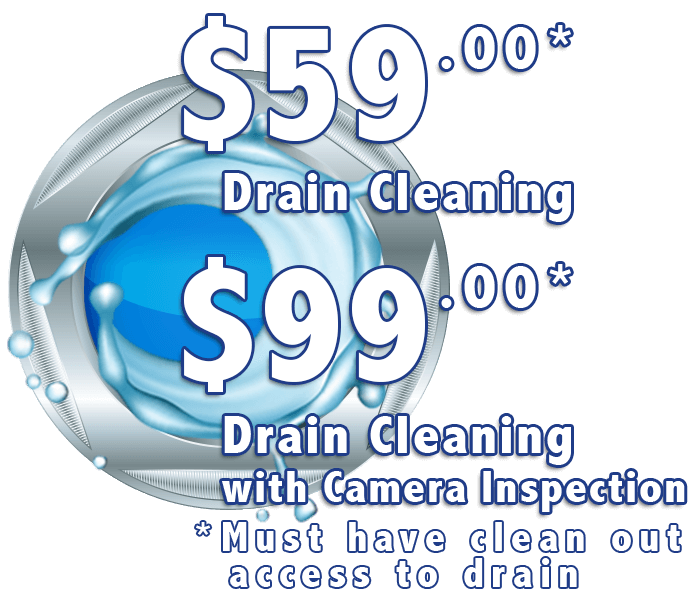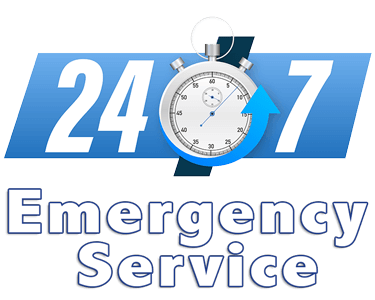 Professional Plumbing Services in Brentwood
When you need a plumber, you don't want to wait two or three days. At Make It Drain Plumbing & Rooter, we understand the urgency of plumbing problems. We will provide a quick response and a 100% satisfaction guarantee.
If you're in the Brentwood, California area, we offer 24/7 emergency services no matter what your plumbing needs may be. We understand that a plumbing issue can be stressful and inconvenient, so we make sure you get the best workmanship along with prompt service and fair prices.
Expert Plumbing Services in Brentwood, California
Our experienced technicians can handle any project, no matter the size. When you need a quote or want to ask a few questions, we've always got someone available to help you out. We are a family-owned company that's been servicing the Brentwood area since 2004.
If you've been searching the web for a "plumber near me," start with Make It Drain Plumbing & Rooter. We offer comprehensive plumbing services and drain-cleaning solutions, including:
Plumbing Installation
Frequent leaks are often the result of galvanized steel or polybutylene pipes. Older homes are more likely to have these pipes and suffer from this problem. The coating on these pipes can wear down, causing ruptures and leaks.
Most plumbers agree that copper or PEX pipes are better. They're flexible and resistant to rust or cracking. If your water pressure is low, it may be time for plumbing repair or repiping.
Dishwasher Installation
If you've purchased a new dishwasher, don't risk installing it yourself. The waterline connections are tricky, and leaks are costly. It's best to let the professionals handle this job for you. Contact us for a free estimate.
Tankless Water Heater Installation
Tankless water heaters are beneficial for many reasons. They use less space and are energy-efficient. Although the initial cost is high, reduced electric bills and low maintenance costs justify the expense. Also, they tend to leak less, which saves money. Tankless water heater repair is generally simple and affordable.
Toilet Repair
Most homeowners have problems with older toilets from time to time. They leak or clog far too often. If you're dealing with these issues, it may be time to call a professional repair service. Waiting too long will result in more damage and may cost more to fix. Our experts can repair any model or type of toilet. Or, we can install a new one for you.
Faucet Repair
Kitchens and bathrooms are the busiest rooms in a home. When these fixtures wear out or leak, they can disrupt your daily routine. Like most homeowners, you probably don't think about faucets until they stop working. Then, there's a huge water bill or expensive repair to deal with.
If you've encountered this situation, contact us at Make It Drain Plumbing & Rooter. Whether it's the kitchen or bathroom faucet or a showerhead, no job is too small, and we guarantee a fair price and prompt response to your call.
Garbage Disposal Repair
Among the many things that can break down in your home, garbage disposals top the list. Clogs and jams are frequent problems, and loud noises and leaks are regular occurrences — not to mention the unpleasant odors coming from the drain.
If you've lost patience with your disposal, don't give up. It may be that a small repair and cleaning can solve all of these issues.
Drain Cleaning
Do you need a drain cleaning service in the Brentwood, California area? If so, our skilled plumbing technicians can solve any problem. Let us know whether you're having trouble with a kitchen, bathroom, utility room, or sewer drain. We'll get started right away.
Leak Detection
Your pipes could be leaking without your knowledge. Somewhere under your house or inside a wall, a tiny drip goes undetected. This small drip can soon become a major issue.
Soon enough, you'll notice moldy odors and higher water bills. Next, you'll hear unusual noises in the plumbing fixtures. Mysterious wet spots show up in odd places. These are all signs that you need our expert slab leak repair services. Don't hesitate to contact us as soon as you notice any of these telltale signs.
Gas Leak Repair
Gas leaks can cause fires or explosions that result in major property damage. If you have sensors that are indicating a gas leak, contact a professional immediately. Or, you may suspect a leak if you notice a rotten egg odor.
Hissing gas pipes are another sign to watch for. If family members suffer dizziness, fatigue, or nausea, it could be caused by a gas leak. Cold weather increases the risk of gas leaks due to frozen or cracked pipes, so it's prudent to be on the alert during the winter months.
Pipe Replacement
Slab leaks are not easy to recognize. Sometimes, the culprit is a leaky underground pipe. Things that may indicate a problem can include:
High water bills

Mildew or mold

A water heater that keeps running

Damp carpets or warped wood flooring

Decreased water pressure

Hot spots on the floor

Cracks in the home's foundation
If you have a slab leak, we can resolve the problem using one of several methods. For instance, we may re-route, repair, or apply a coating. Another option is to repipe the entire plumbing system. Contact us for a free inspection and estimate. We will be happy to explain the appropriate solution for your situation.
Reliable Plumbing Services You Can Trust
Plumbing repair doesn't have to be a stressful situation for you and your family. Our technicians have the skills to complete your job without completely disrupting your daily life.
Thousands of homeowners in Brentwood, California, are glad they called Make It Drain Plumbing & Rooter. We are the #1 choice in the area because excellent customer service is our priority. Contact us today for all of your plumbing needs.
Finally a Plumber
You Would Refer
to Your Mom
Trusted Since 2004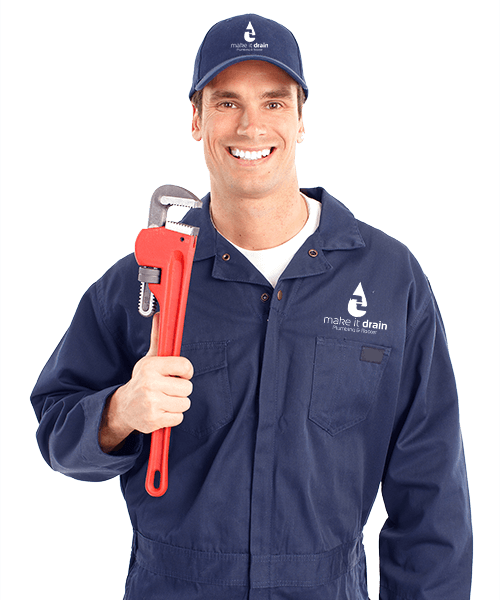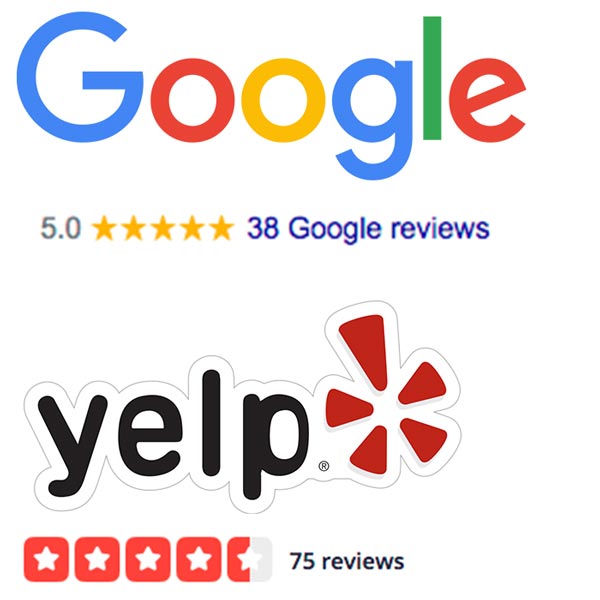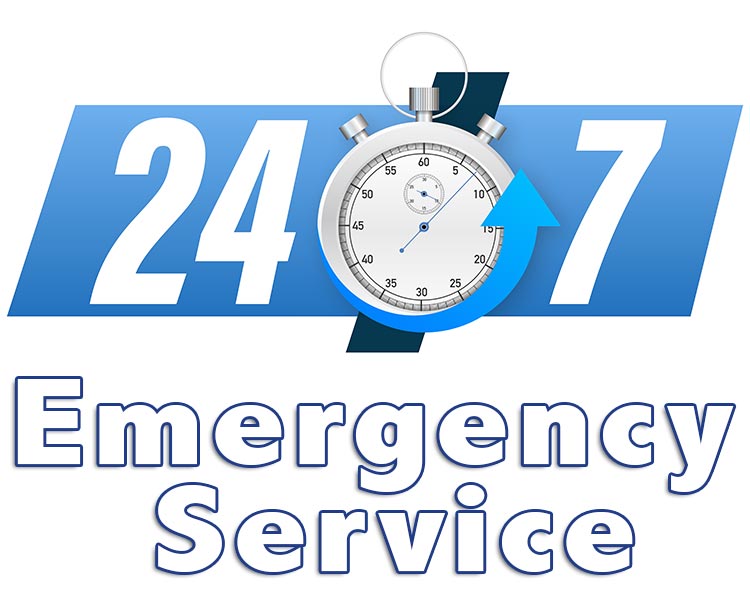 Over 100 5-Star Reviews & Counting Between Google & Yelp!

 Had a overflow in my basement and couldn't get it to drain properly since it was clogged. These guys not only unclogged but they fixed the drain and cleaned it out thoroughly. Thanks fellows! ...

- Troy Anthony

Had a blockage in my kitchen drain. Called out Make it drain plumbing and they came out within the hour. They explained the issue and answered all my questions. very satisfied with their work. Will be calling on my next issue.


- Astrid Murcia

My main line backed up and Ivan from Make It Drain came by to clear it up.  He was professional and courteous.  I'll be calling them for my plumbing needs going forward.
- Giancarlo S.